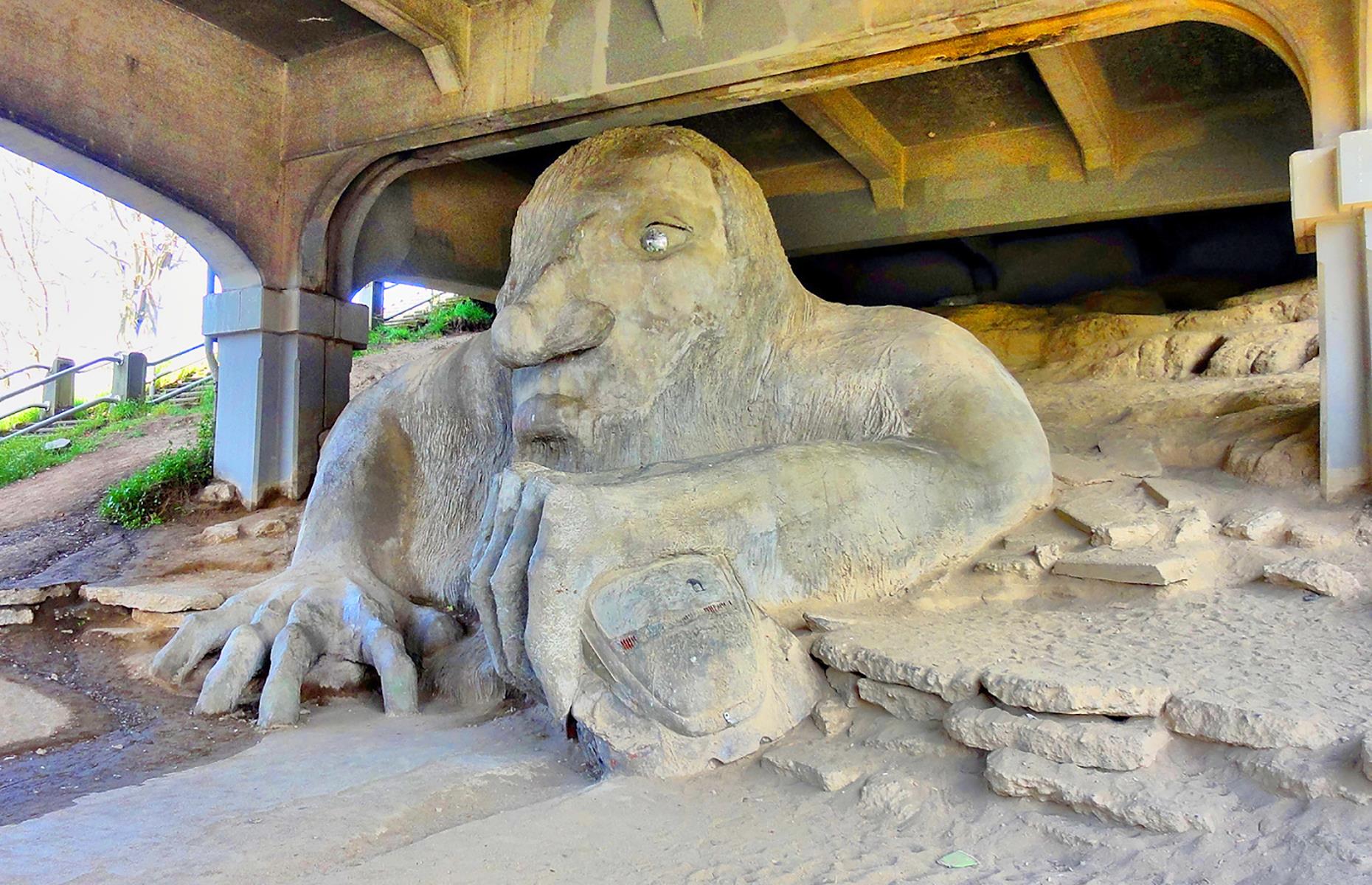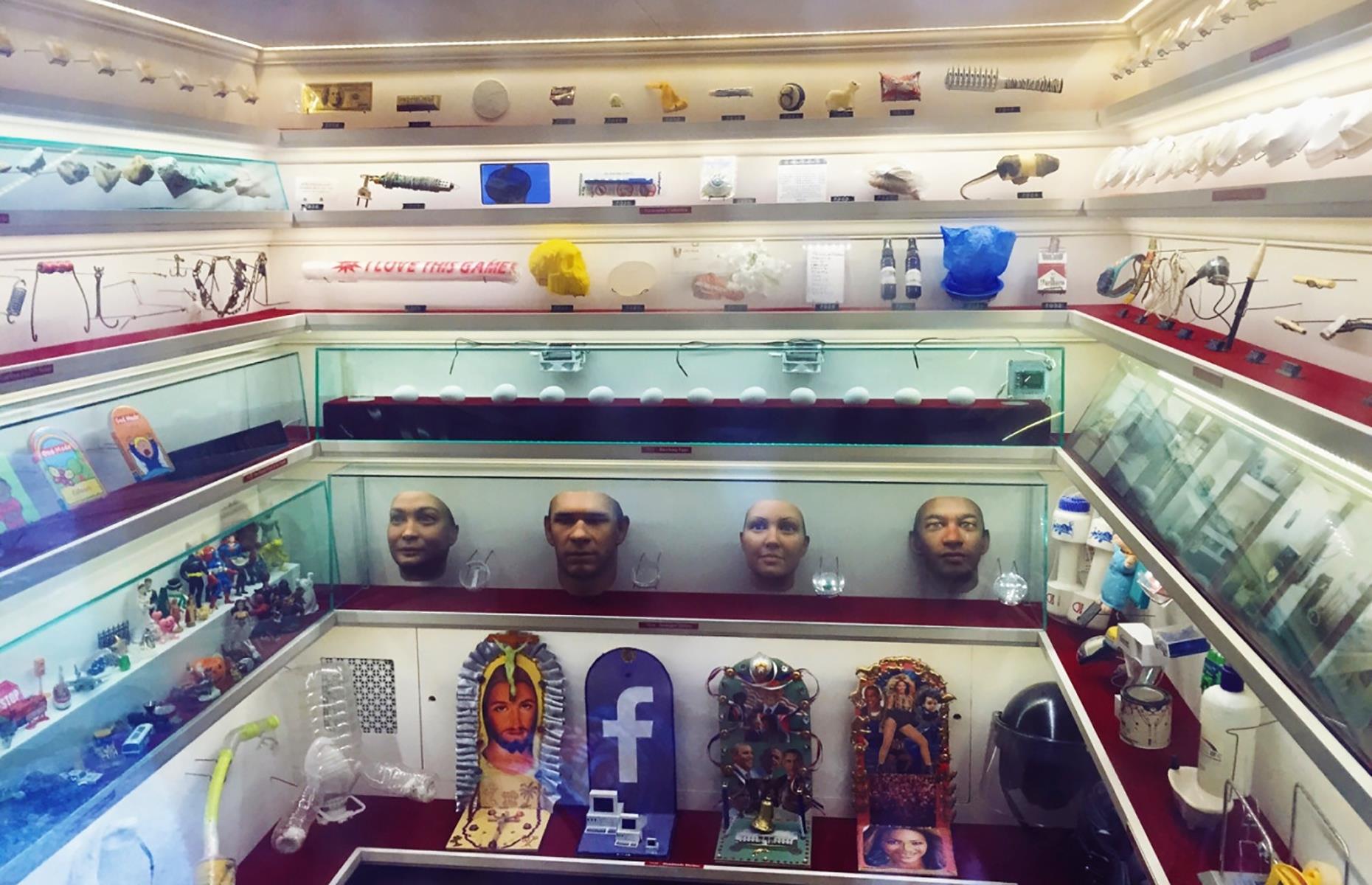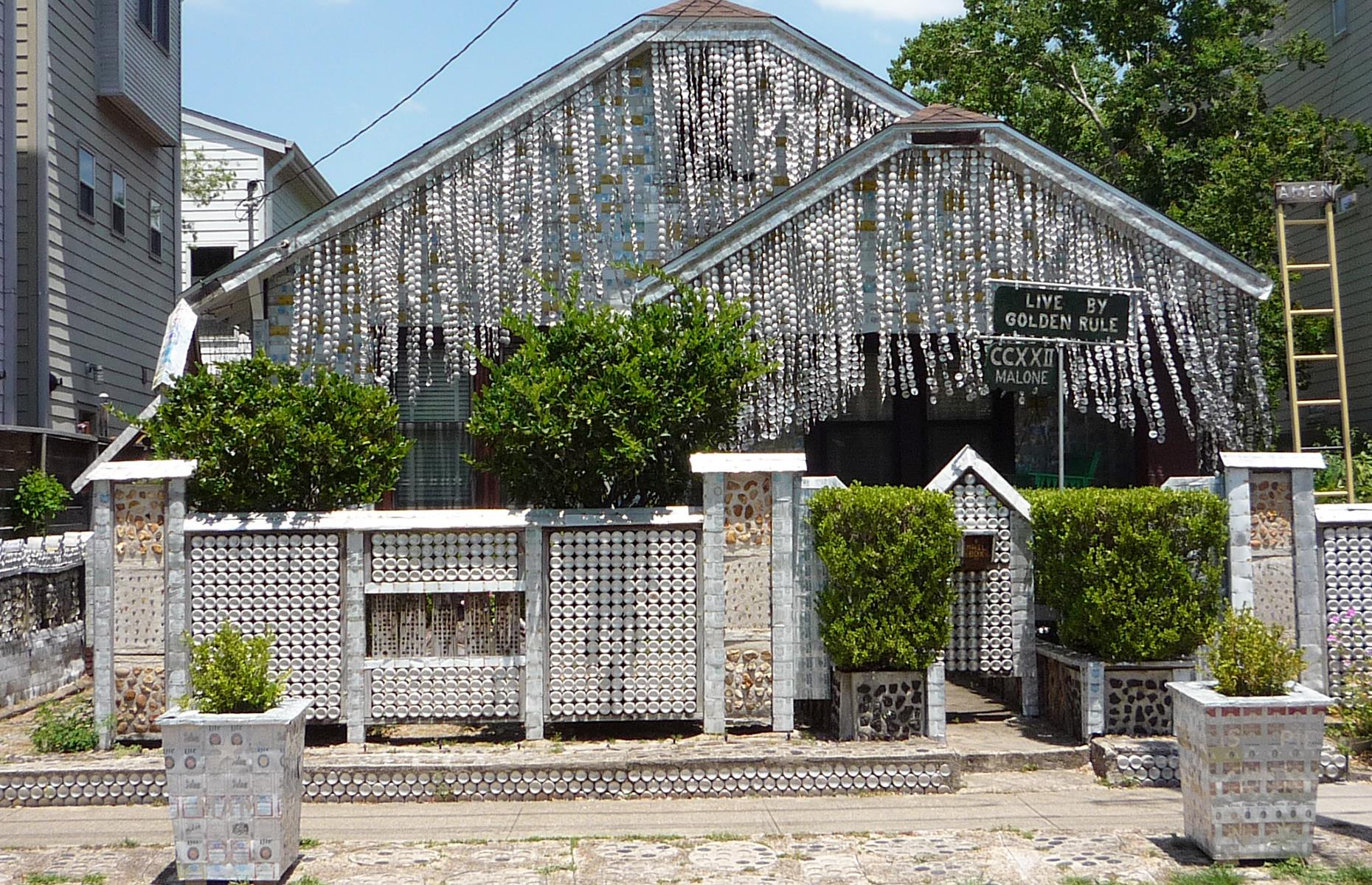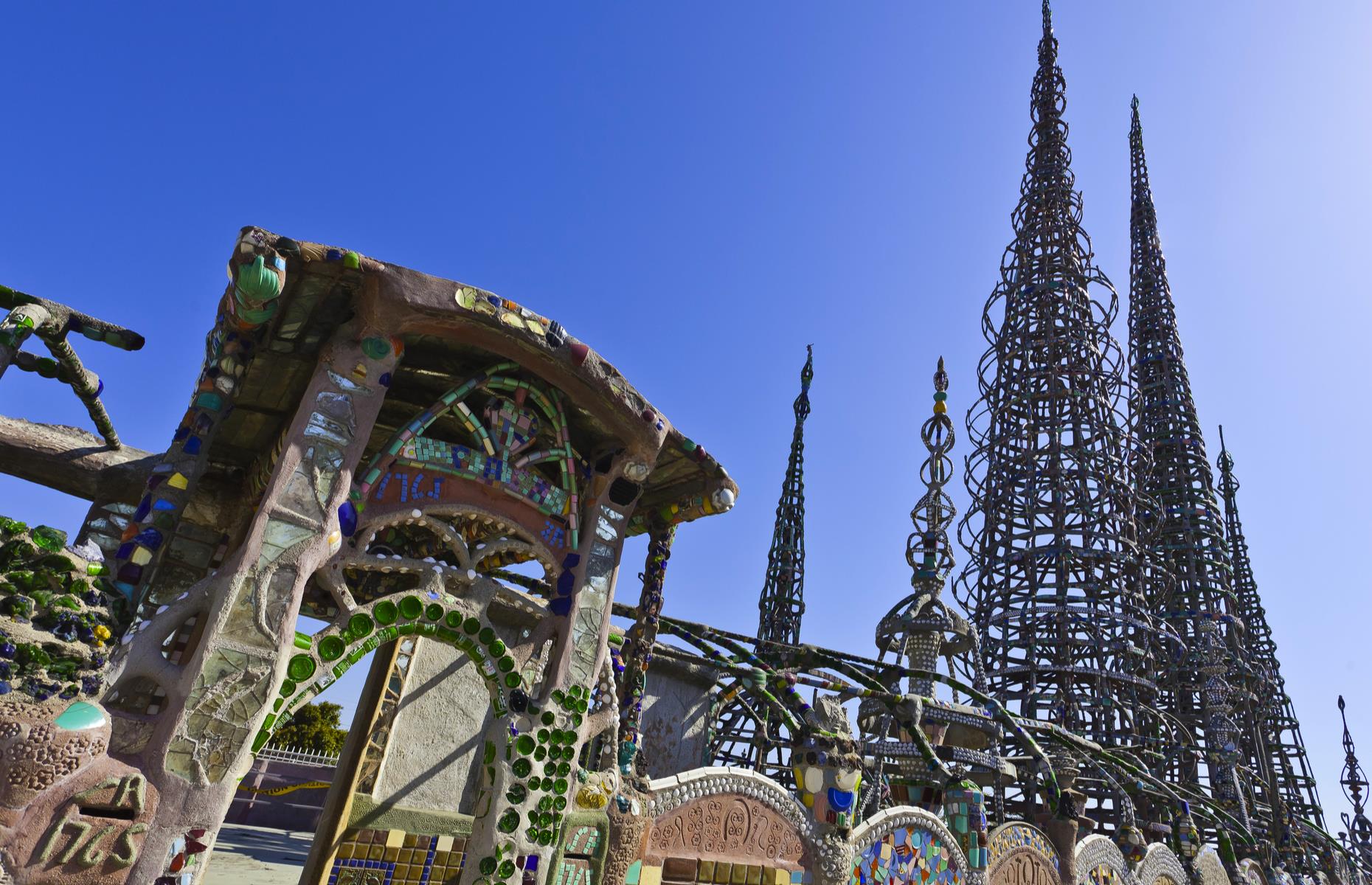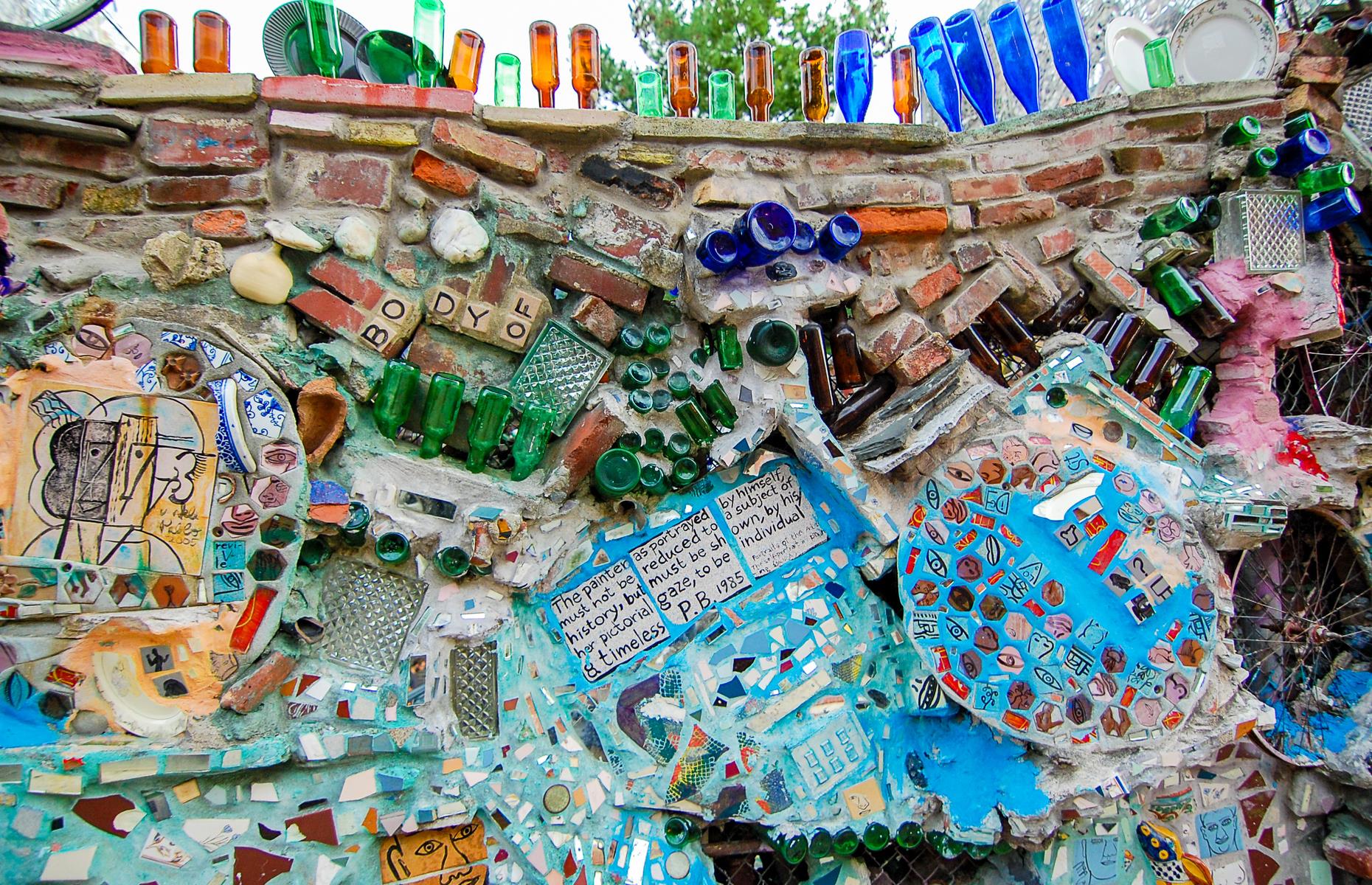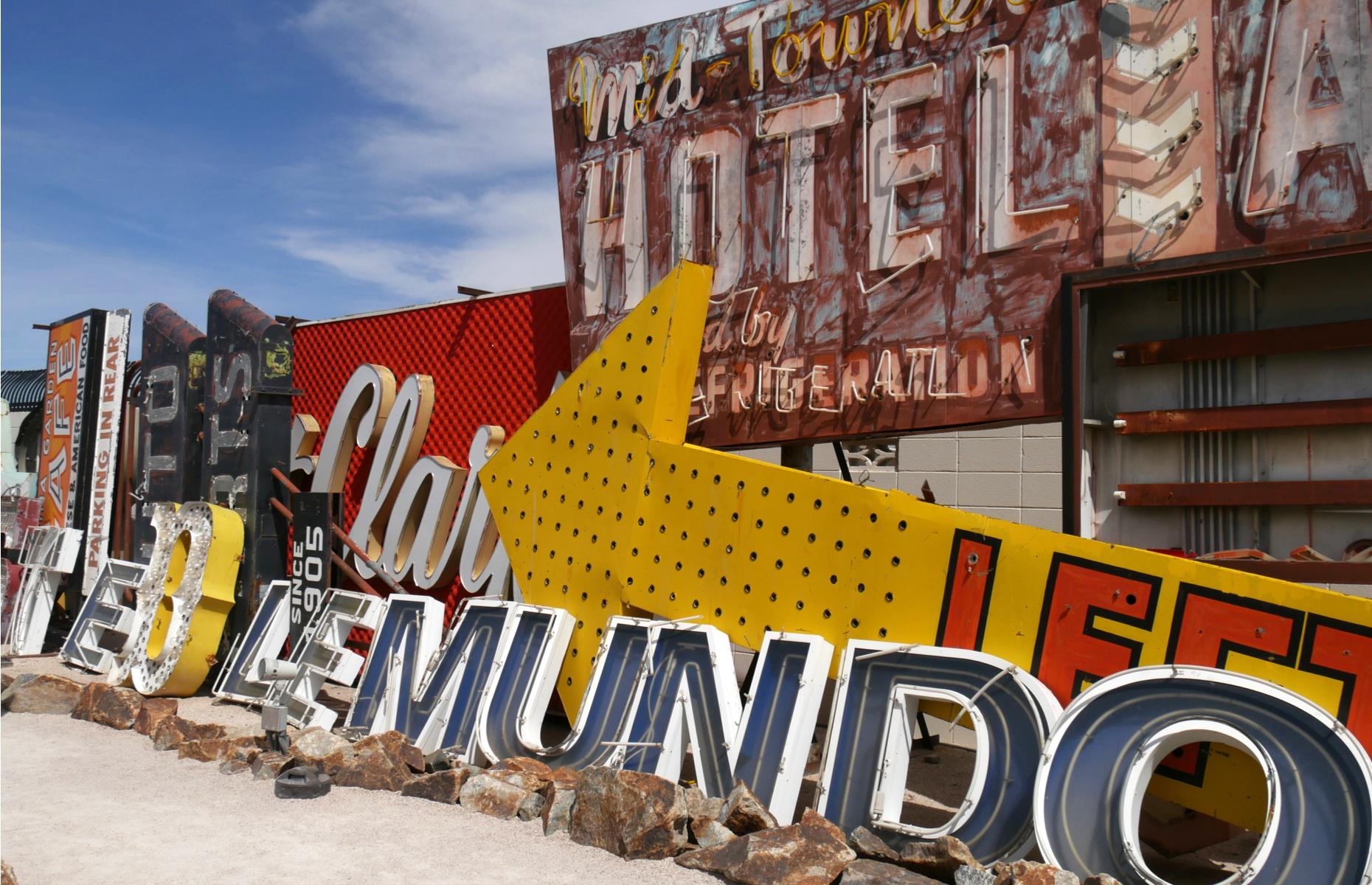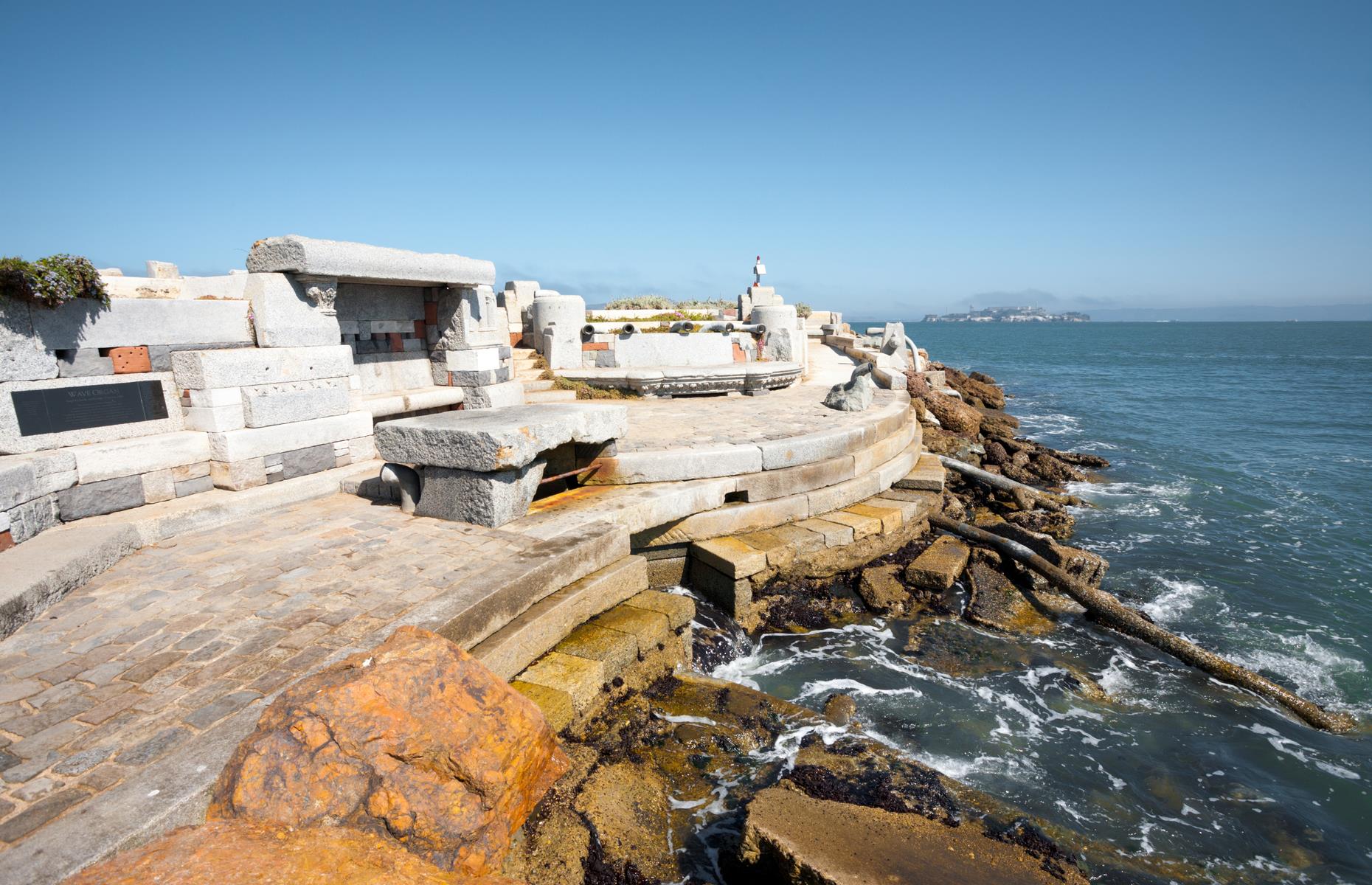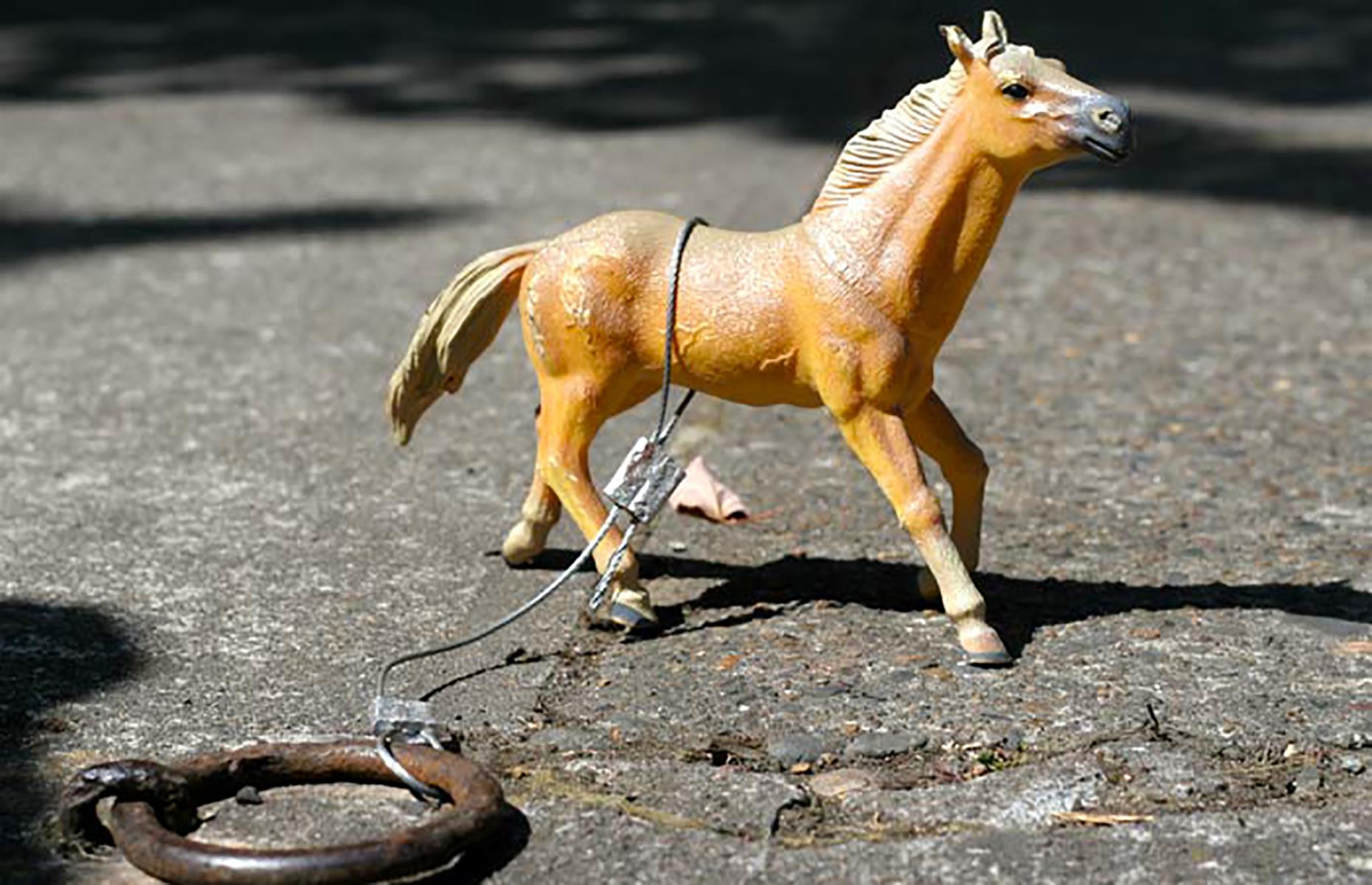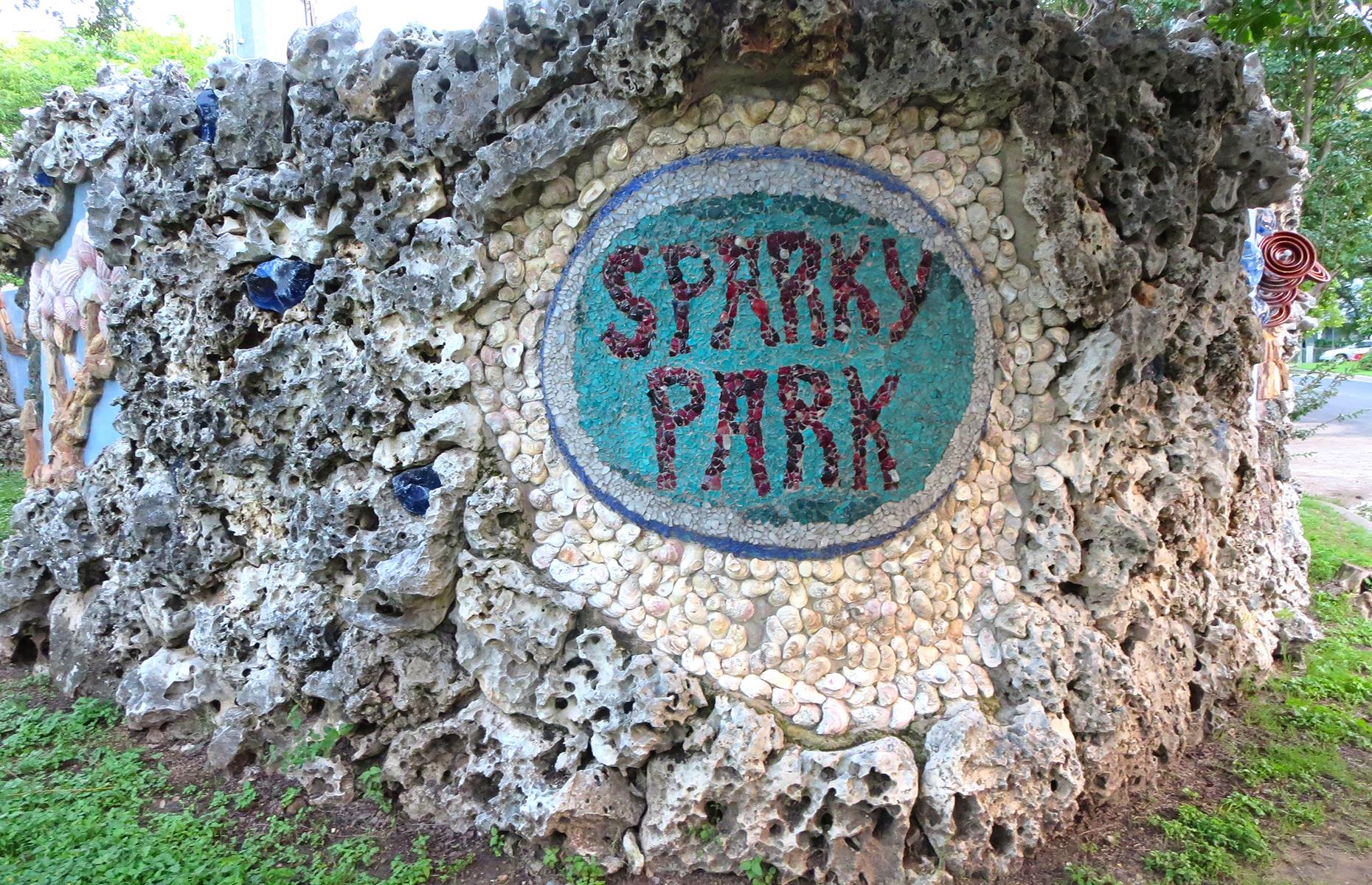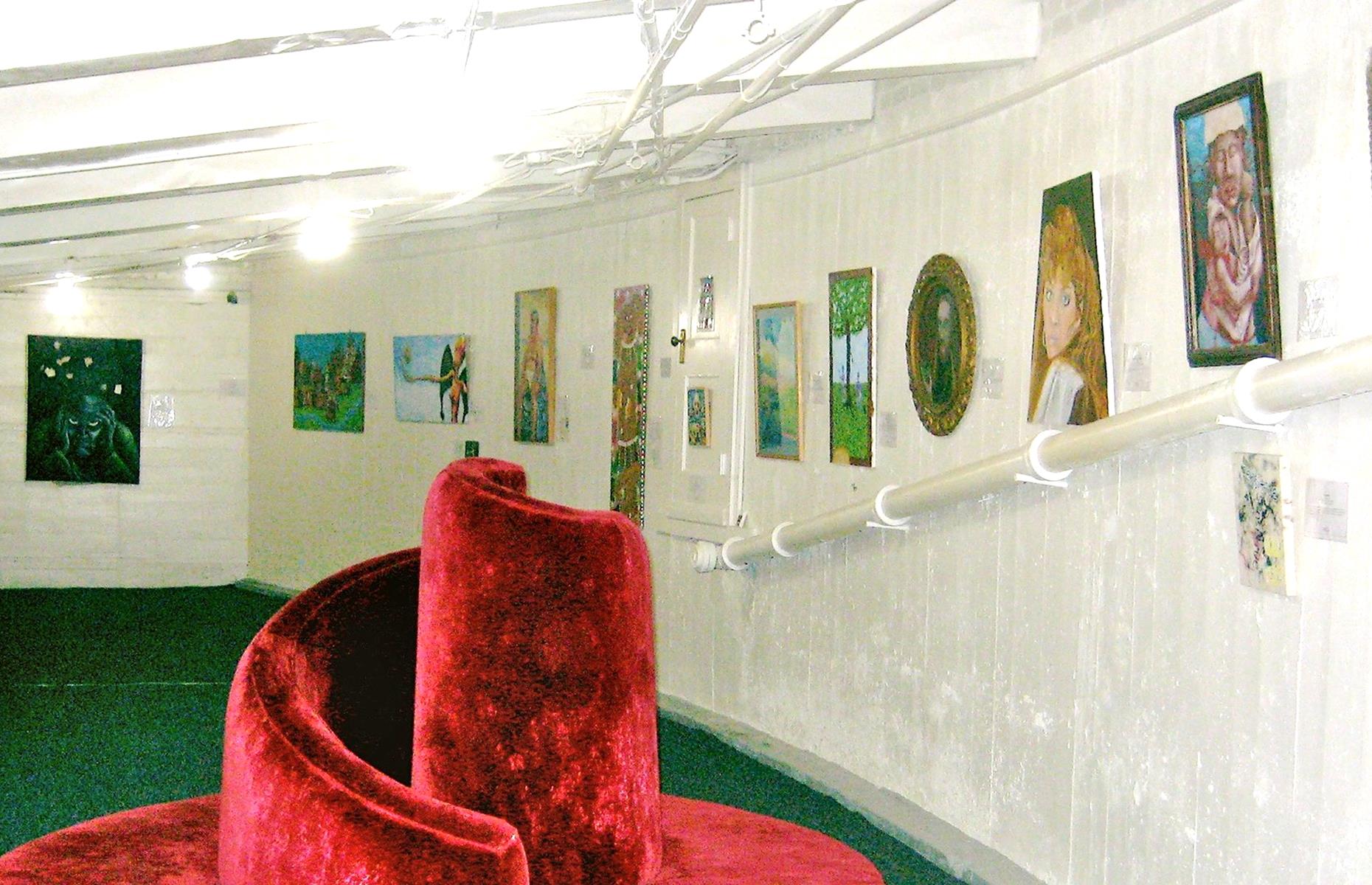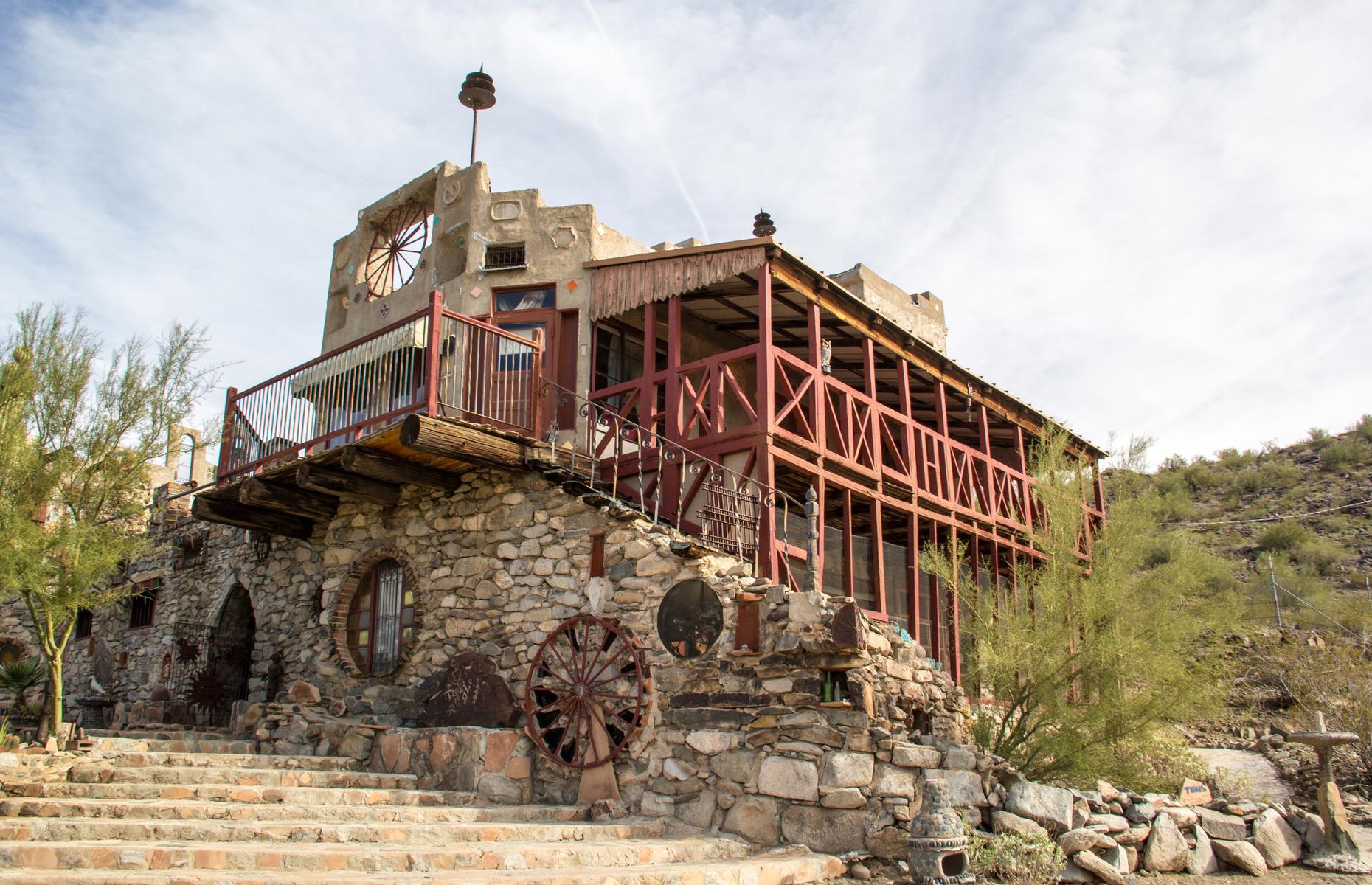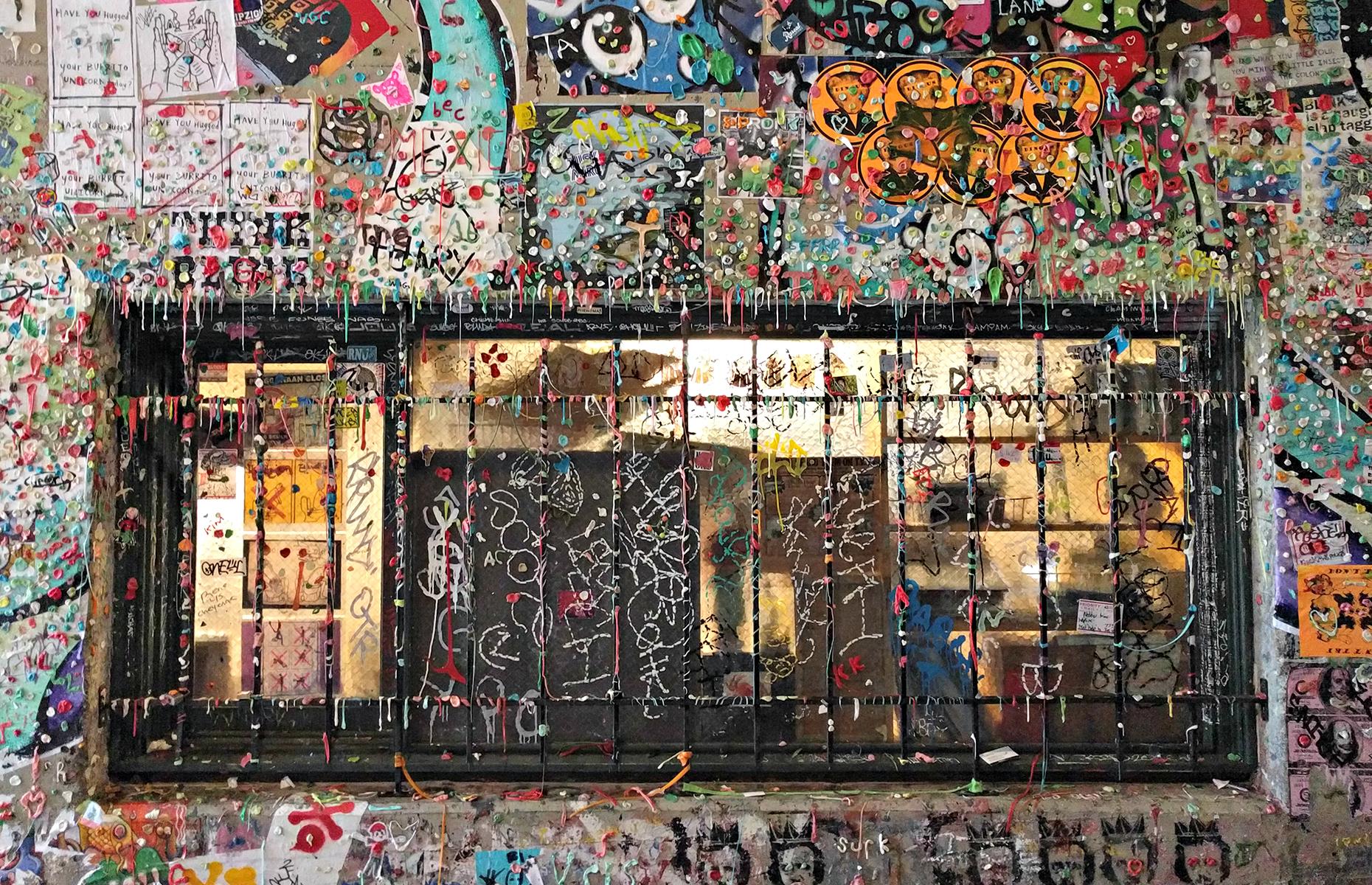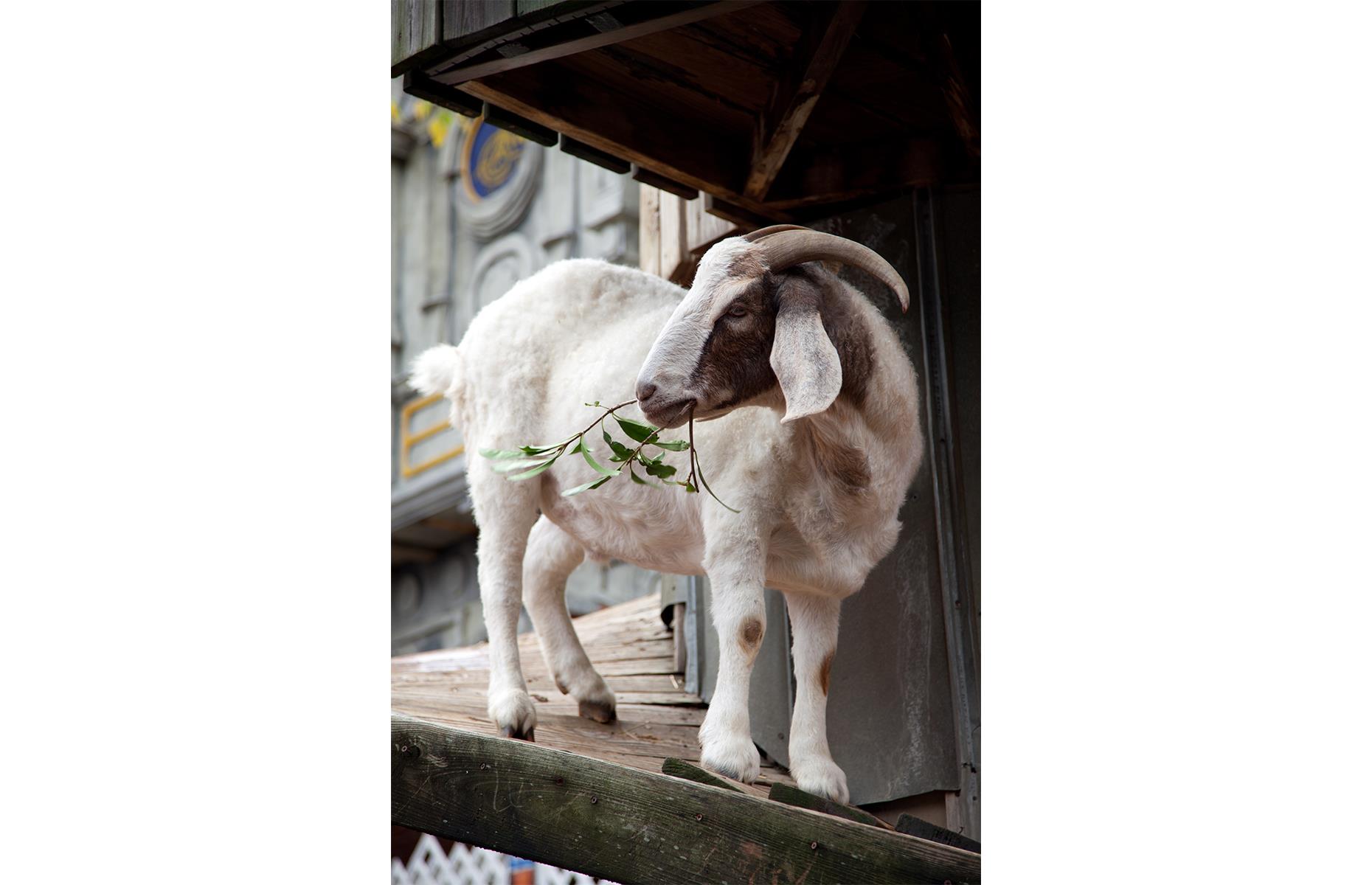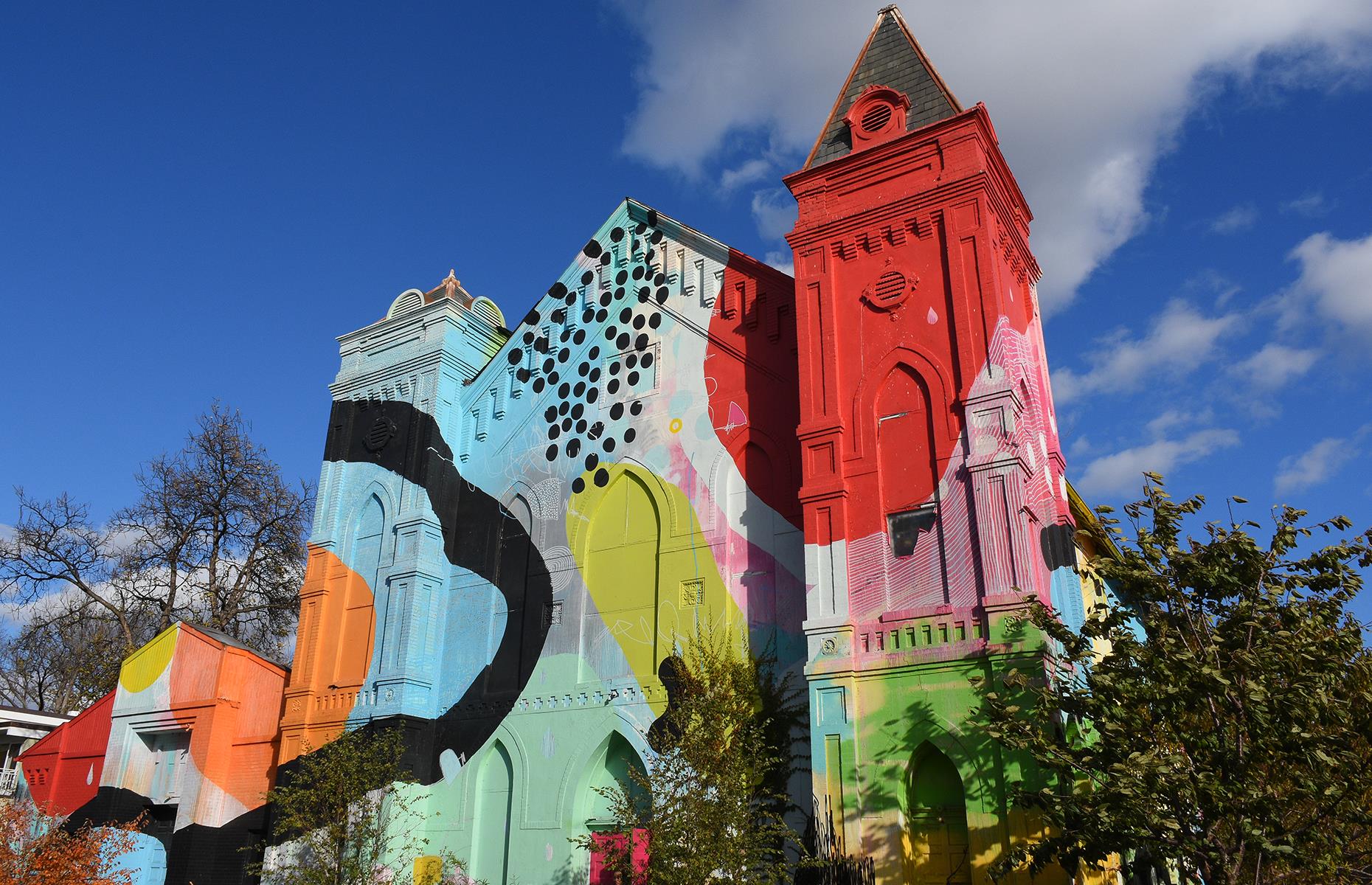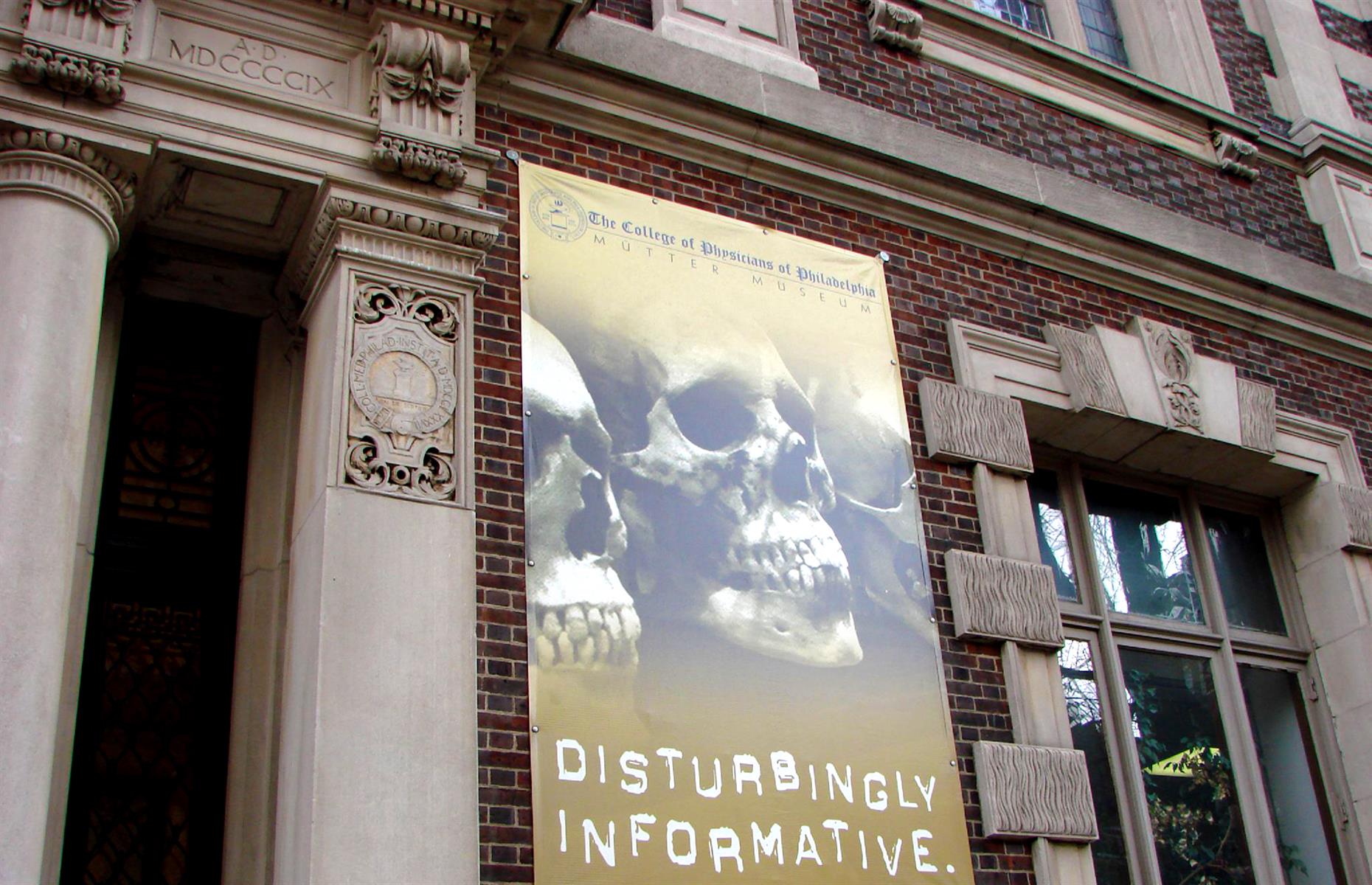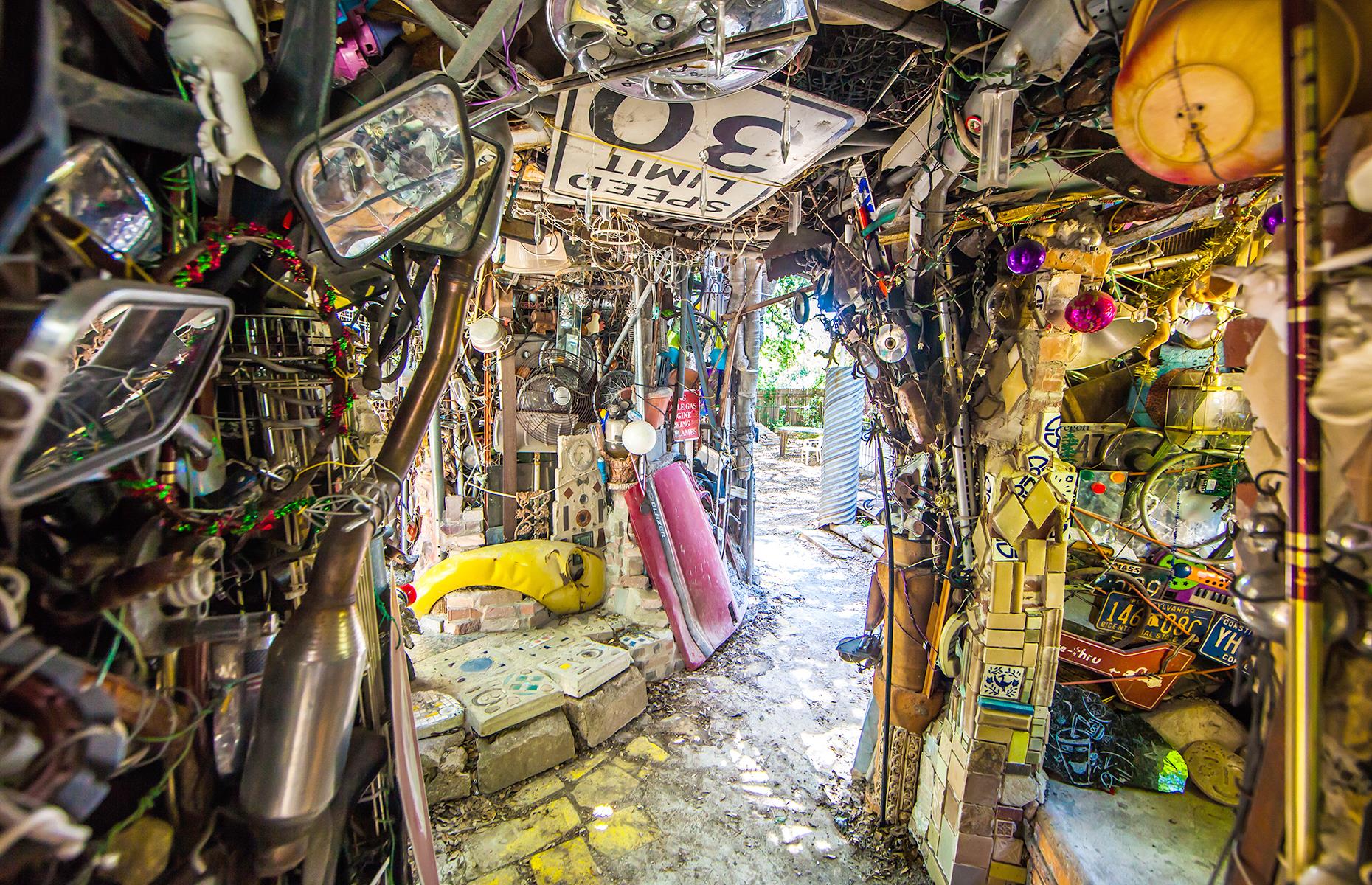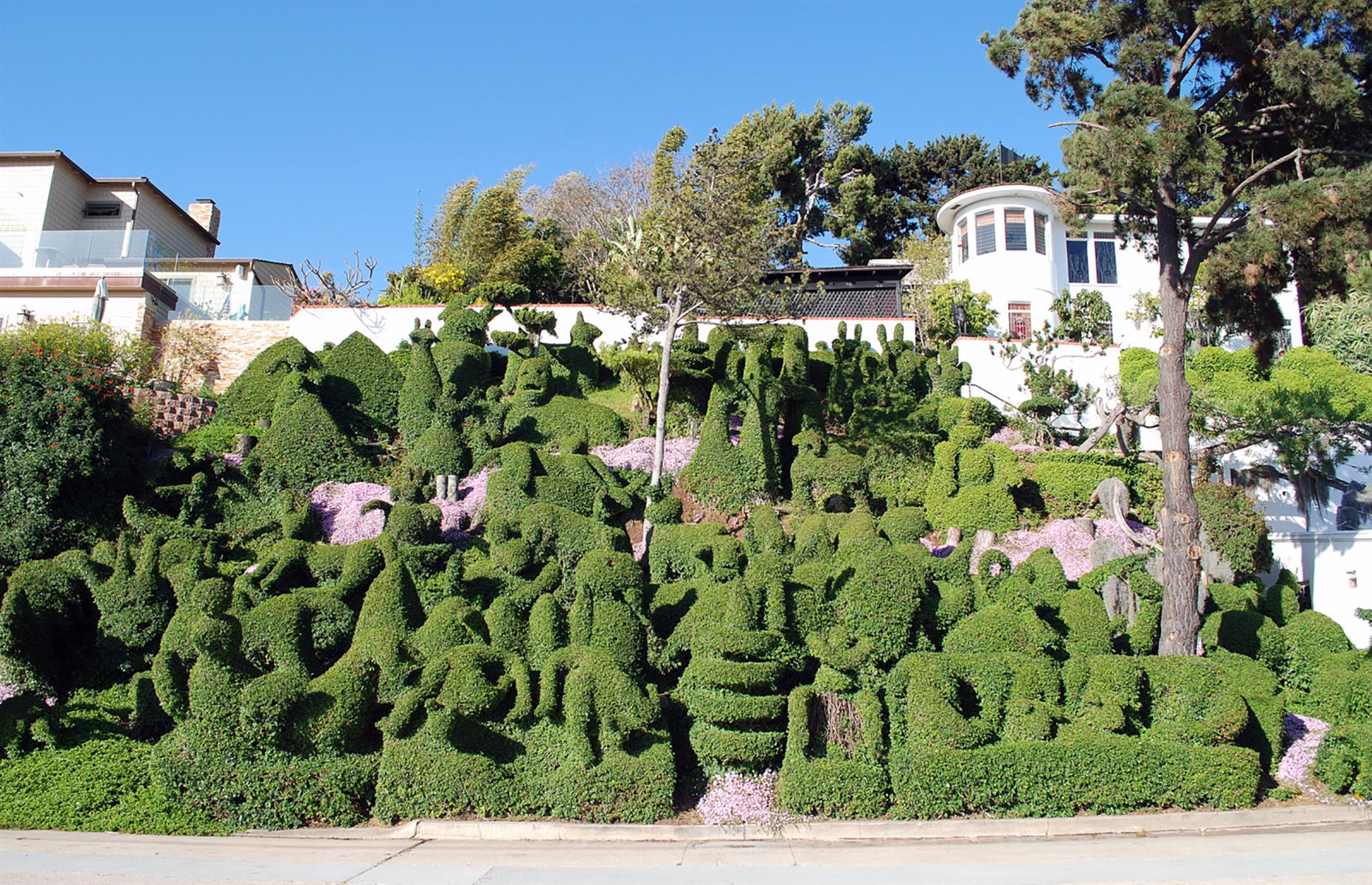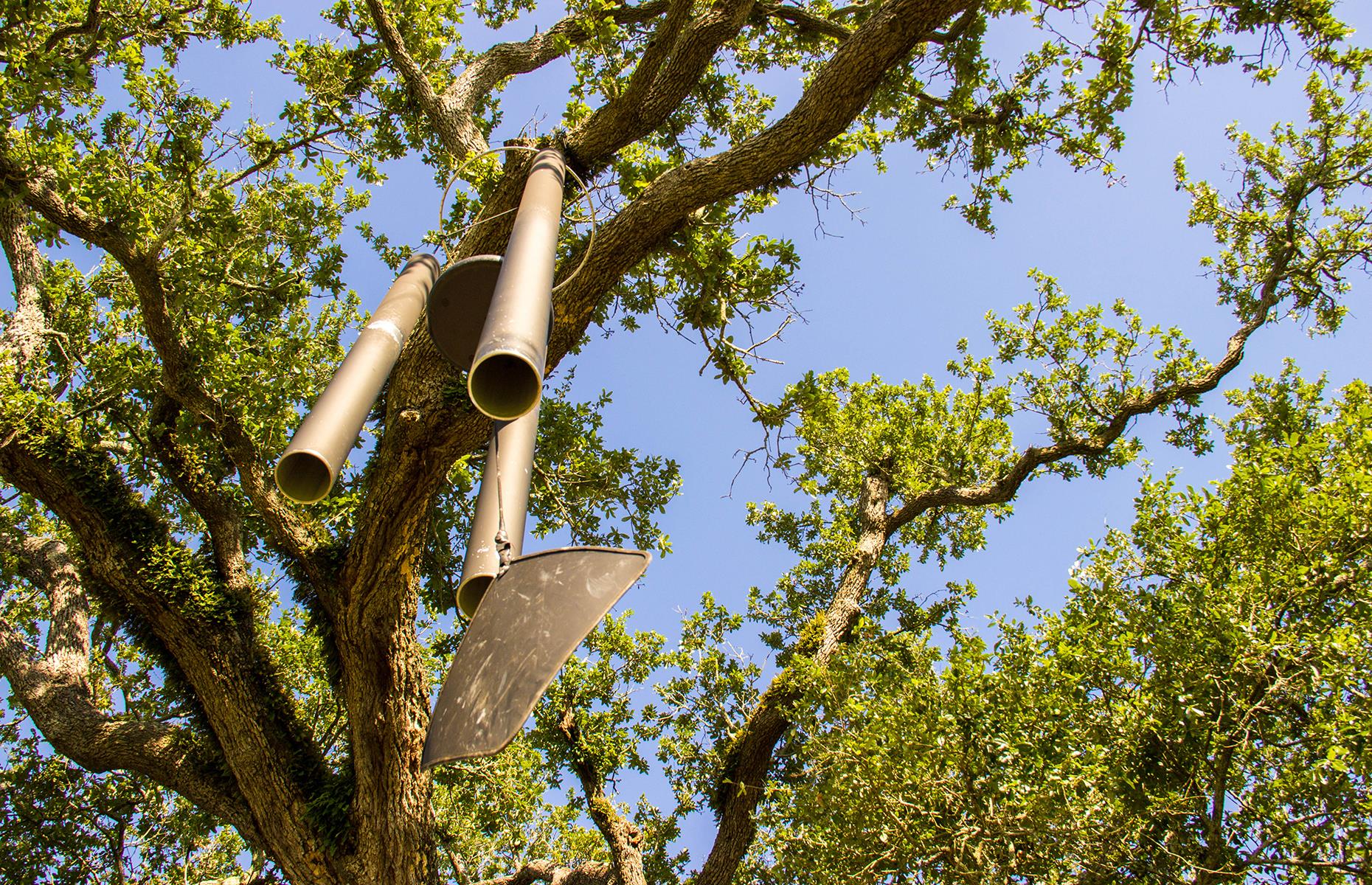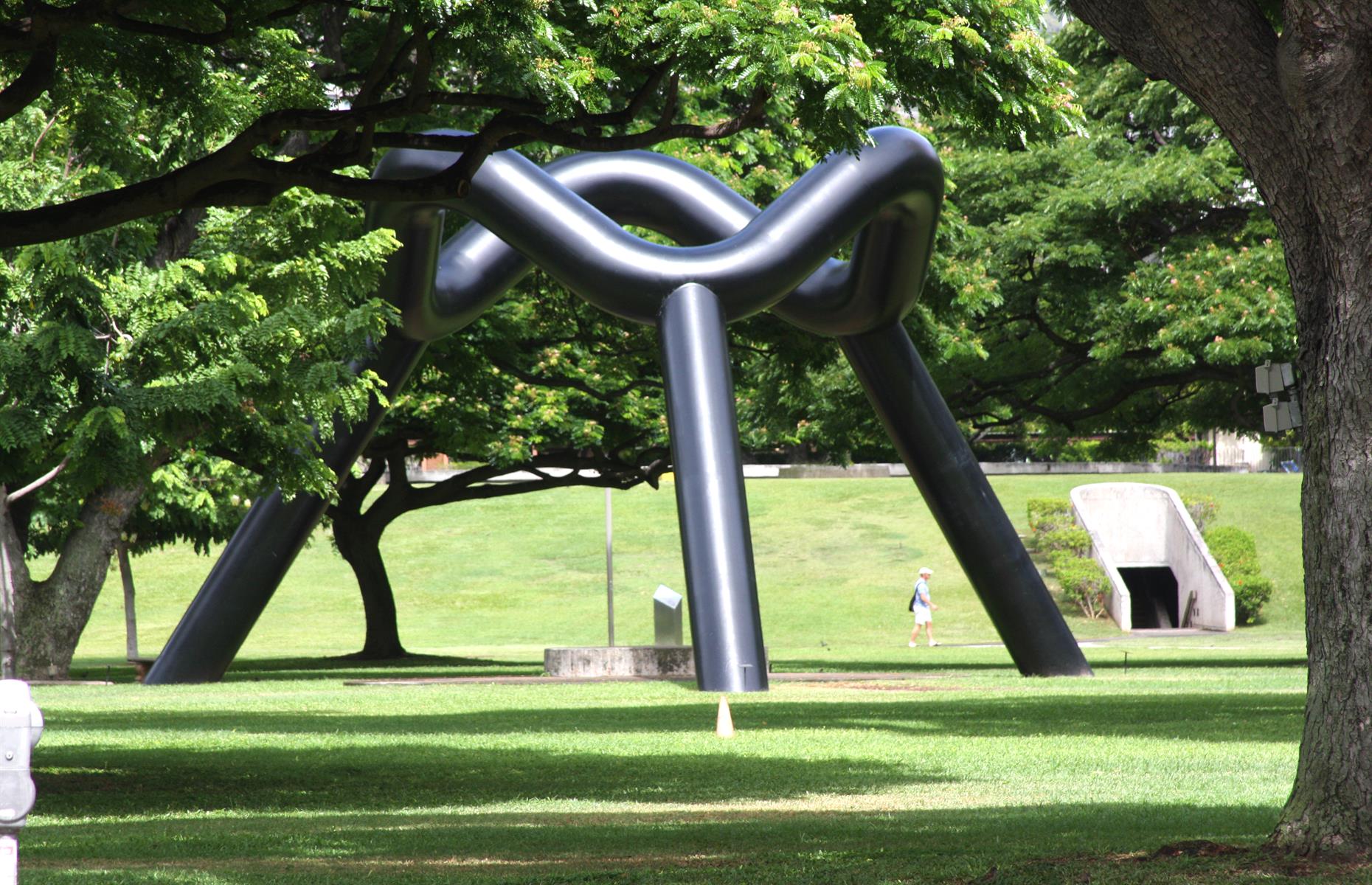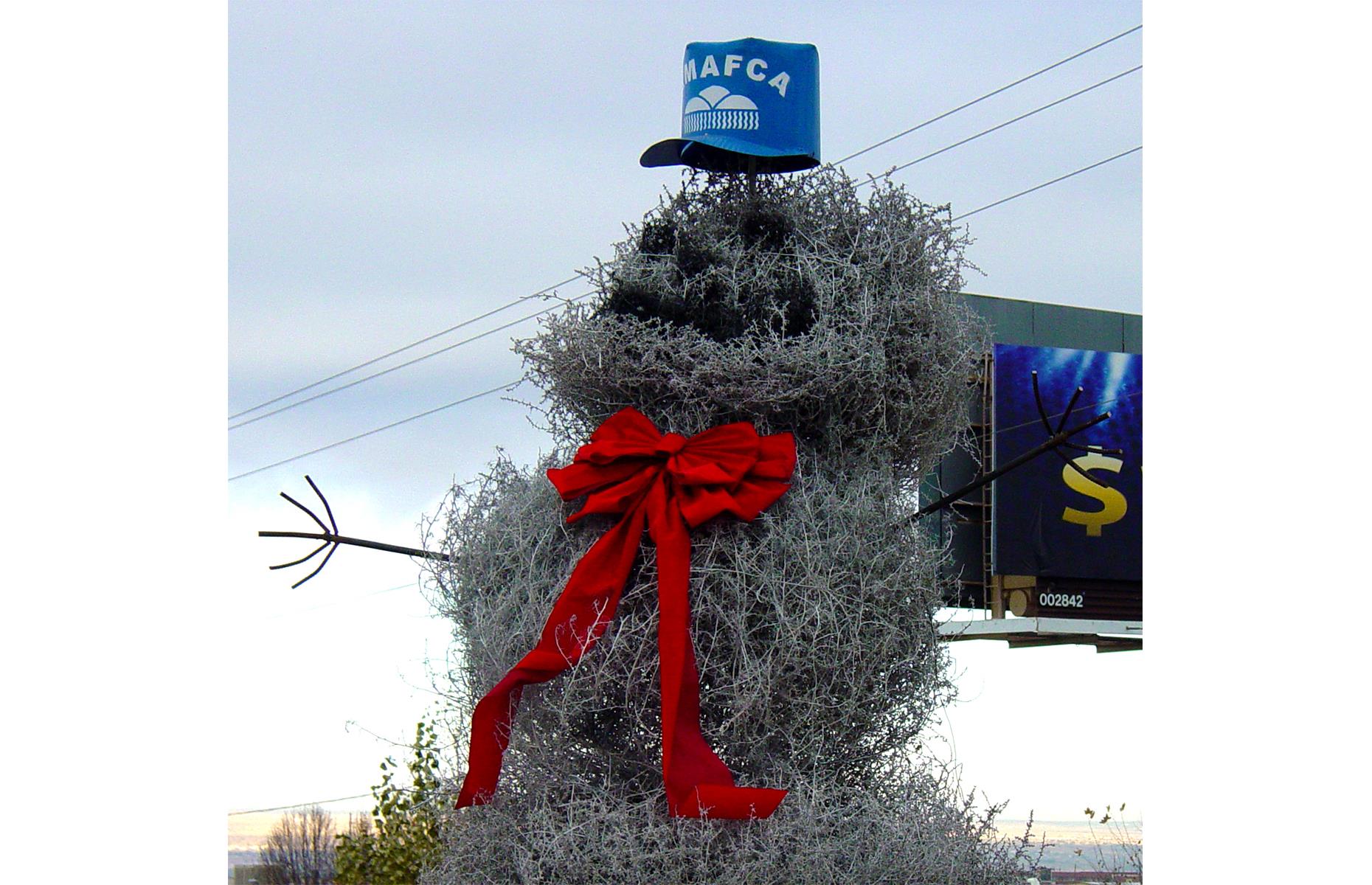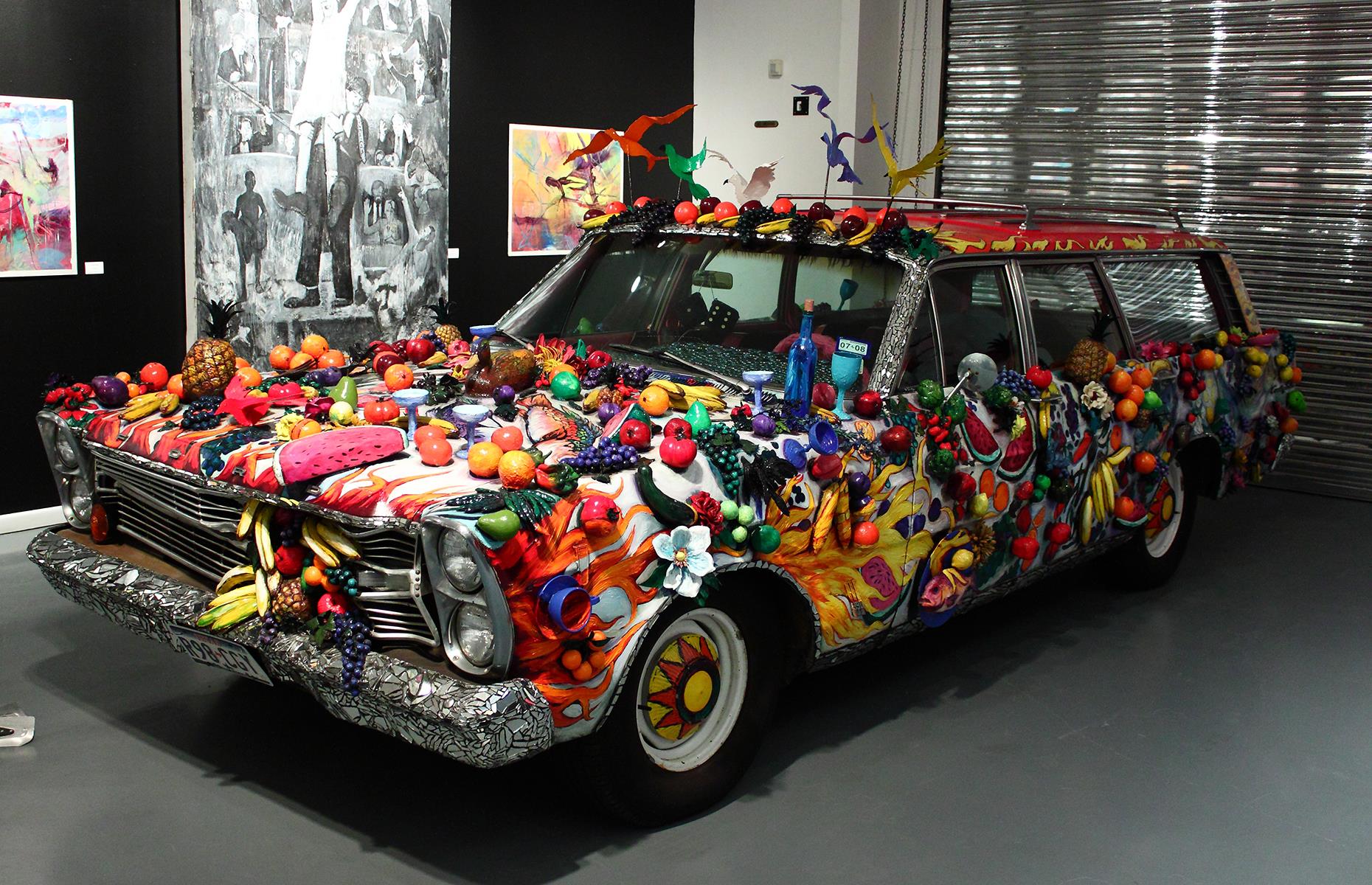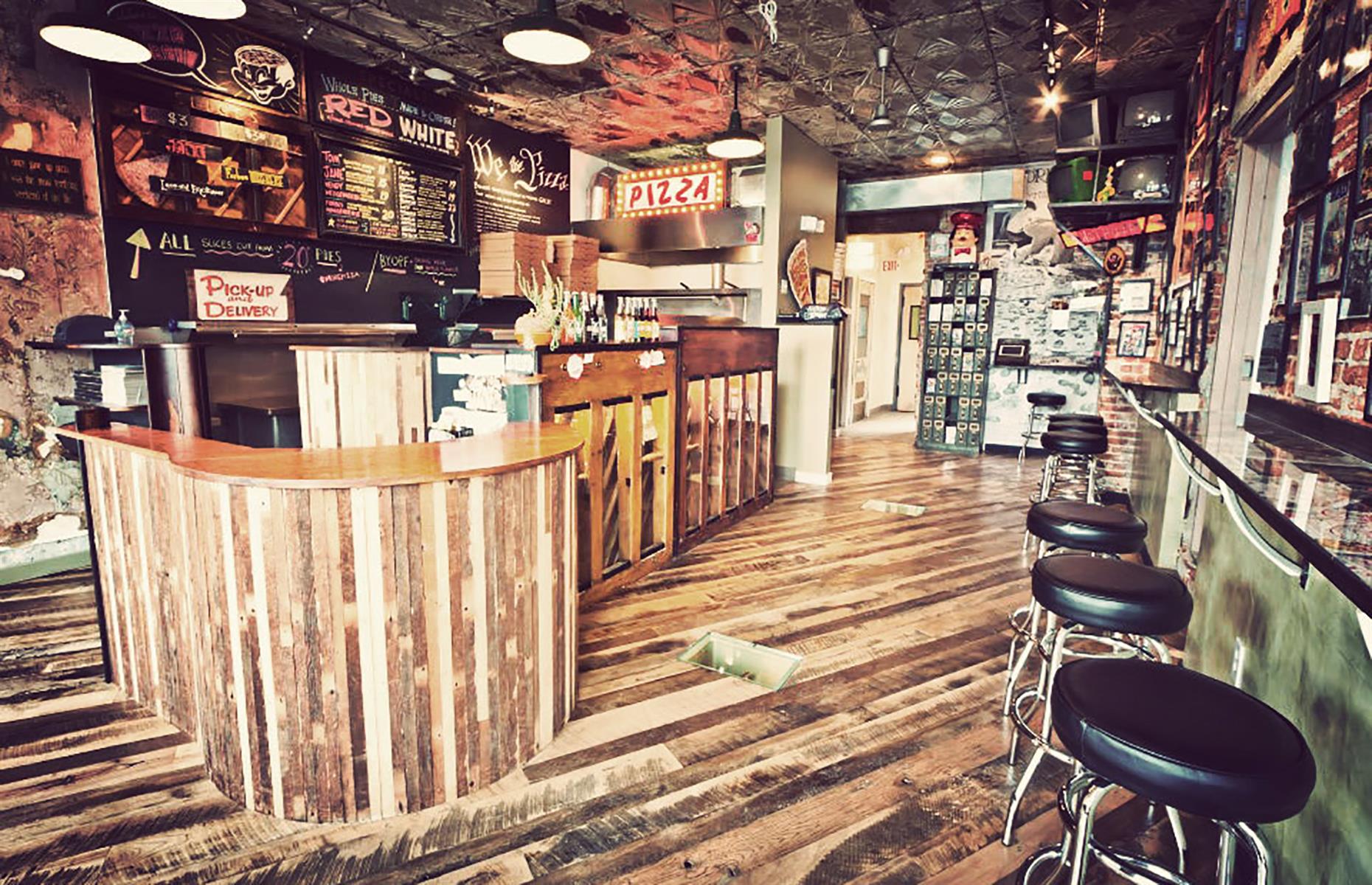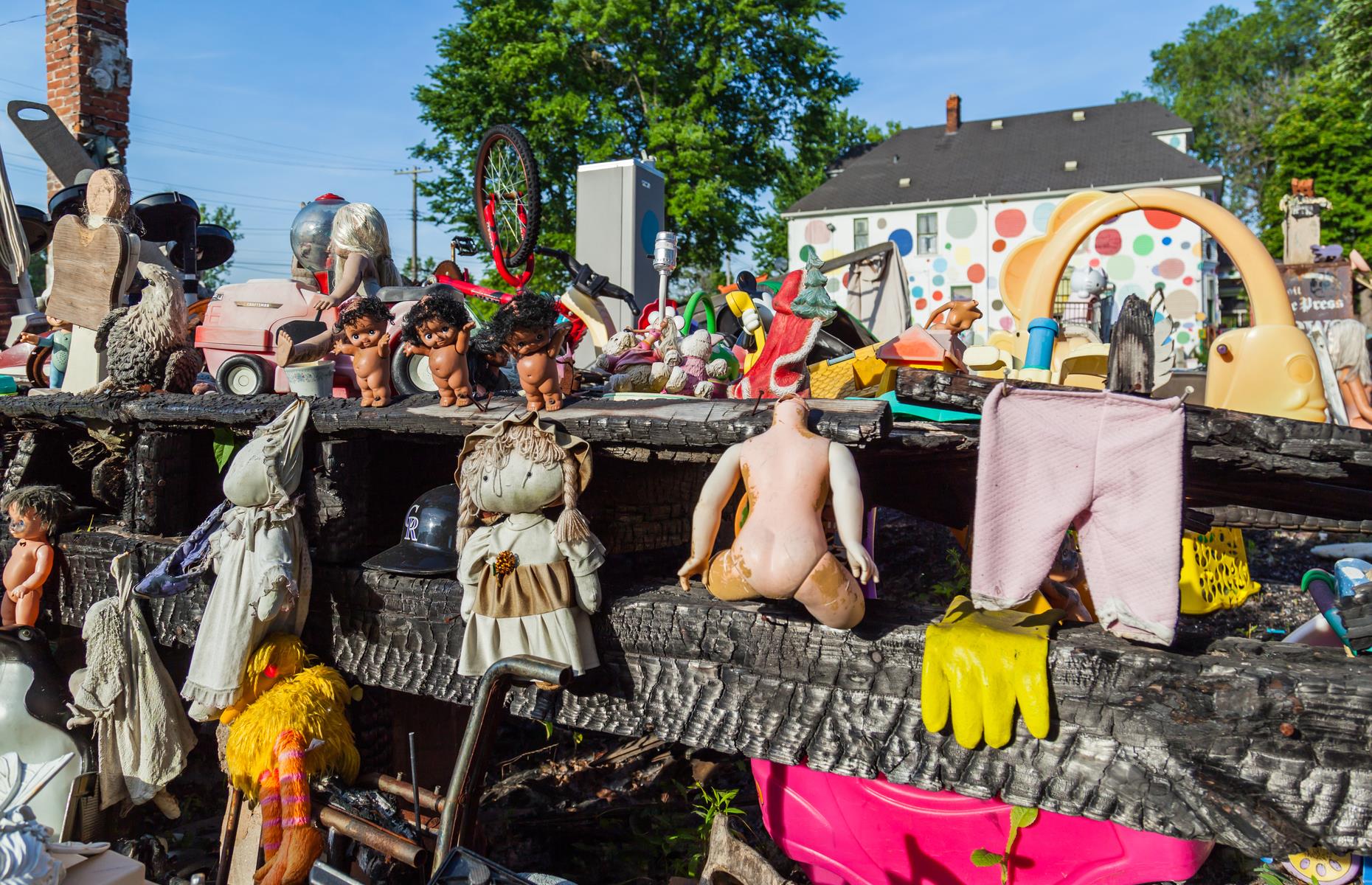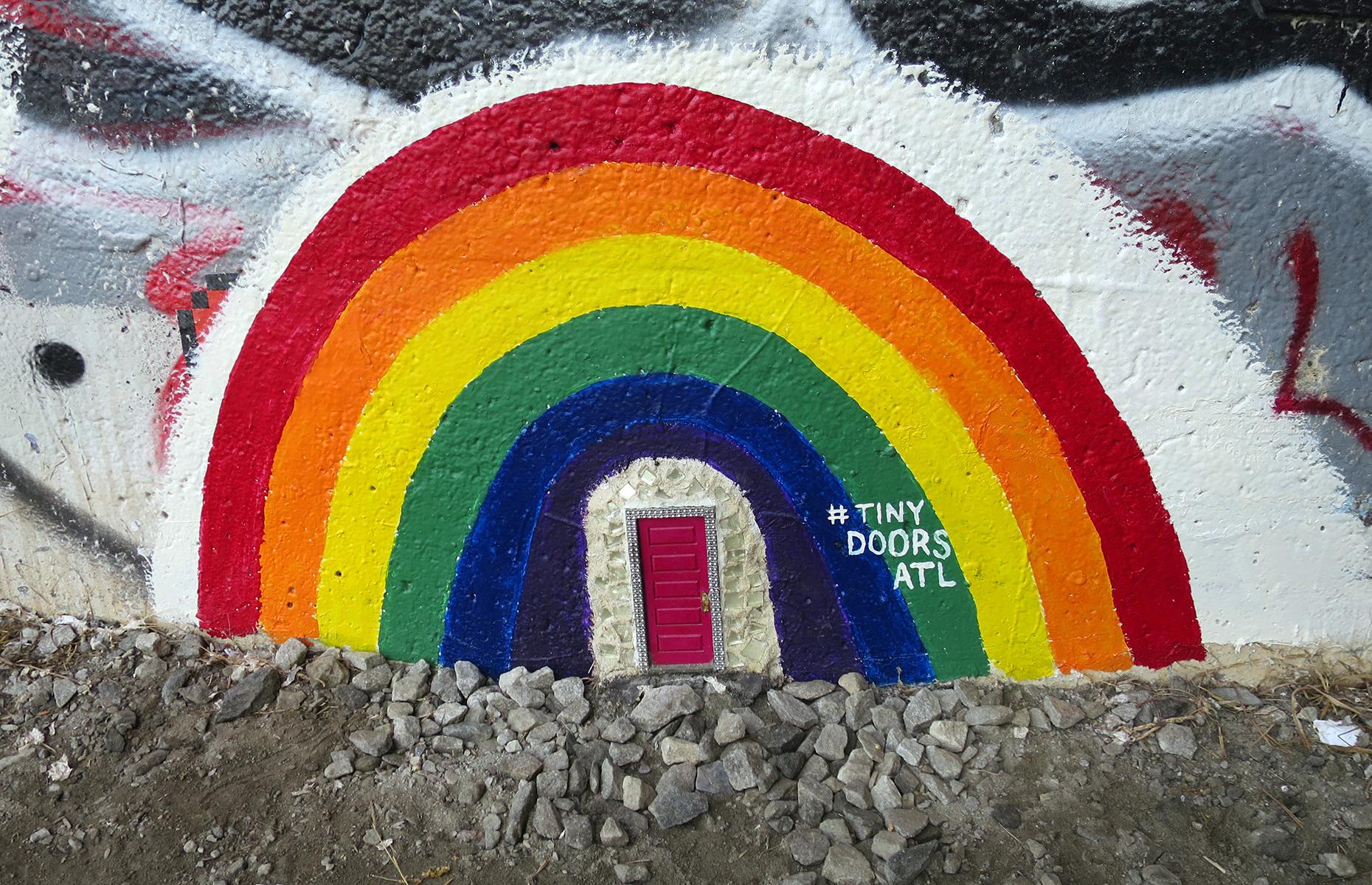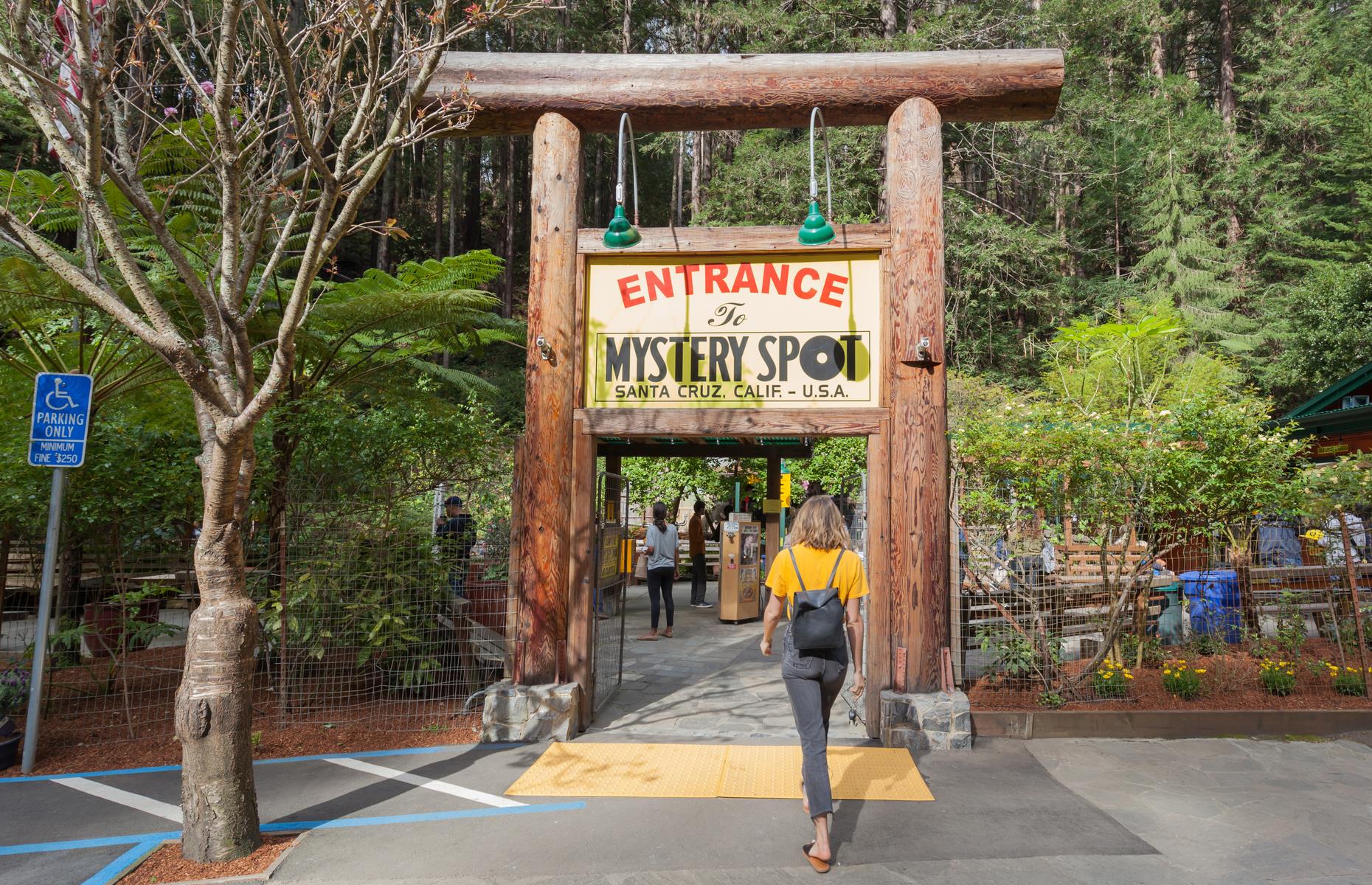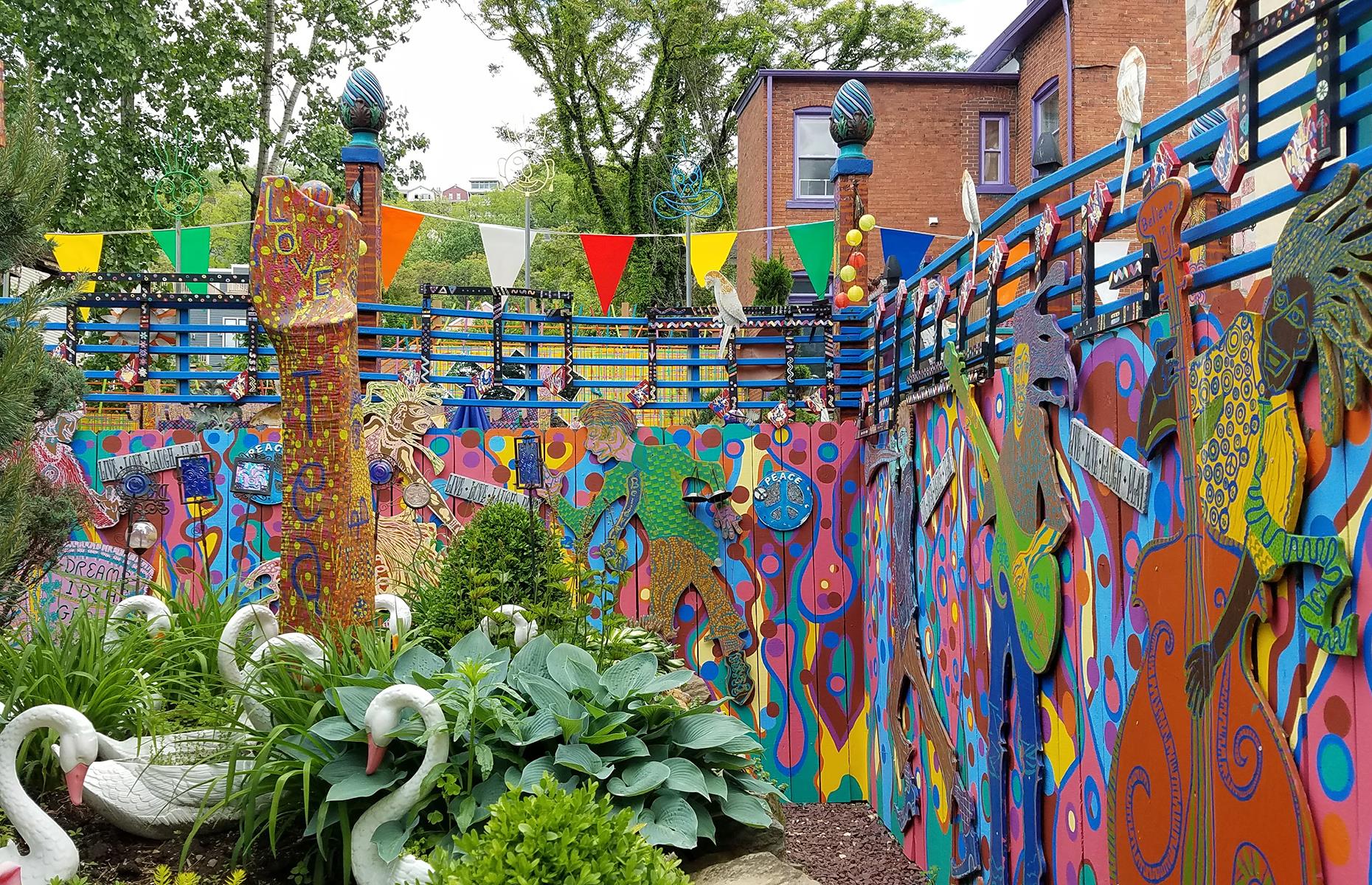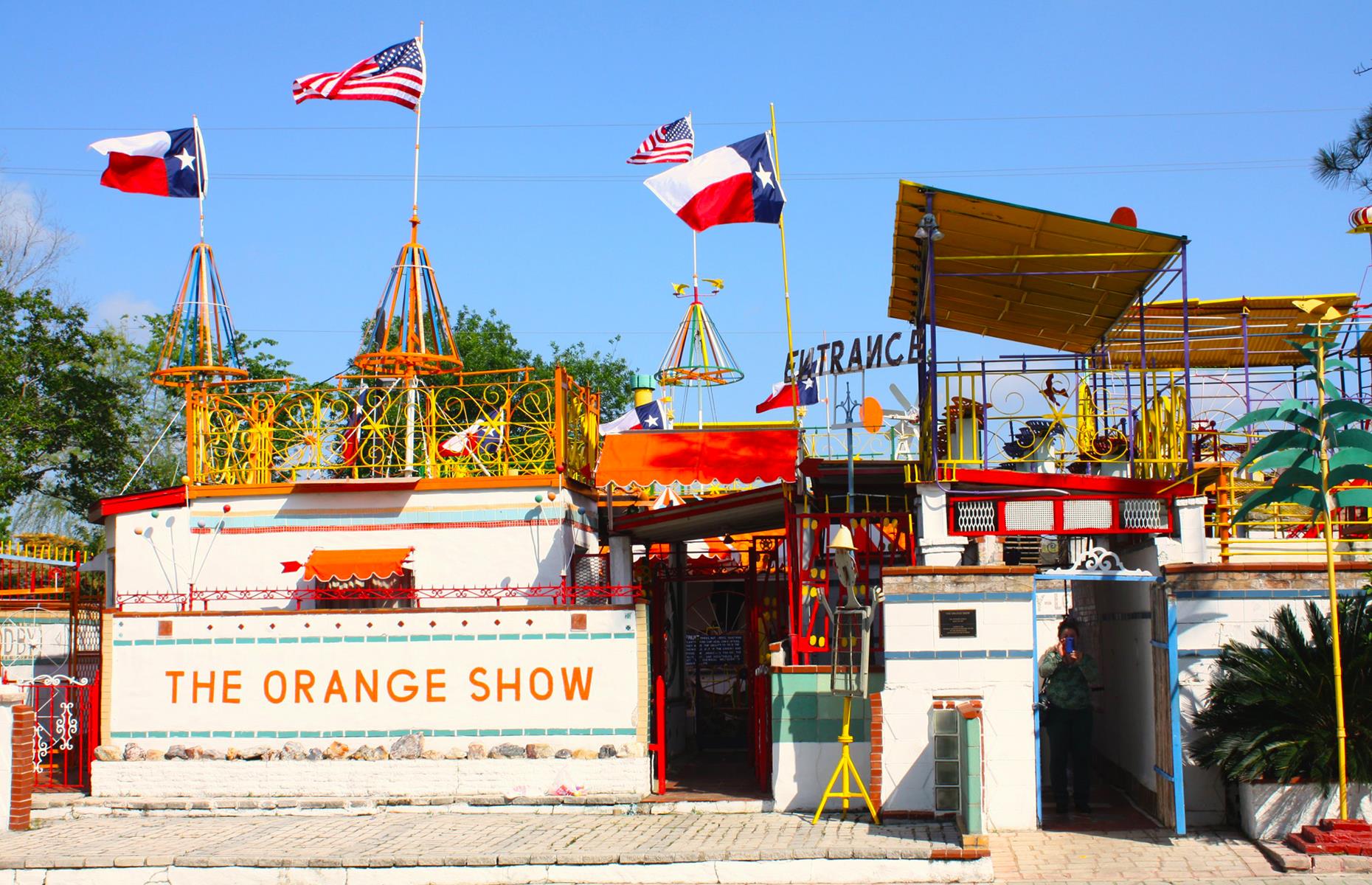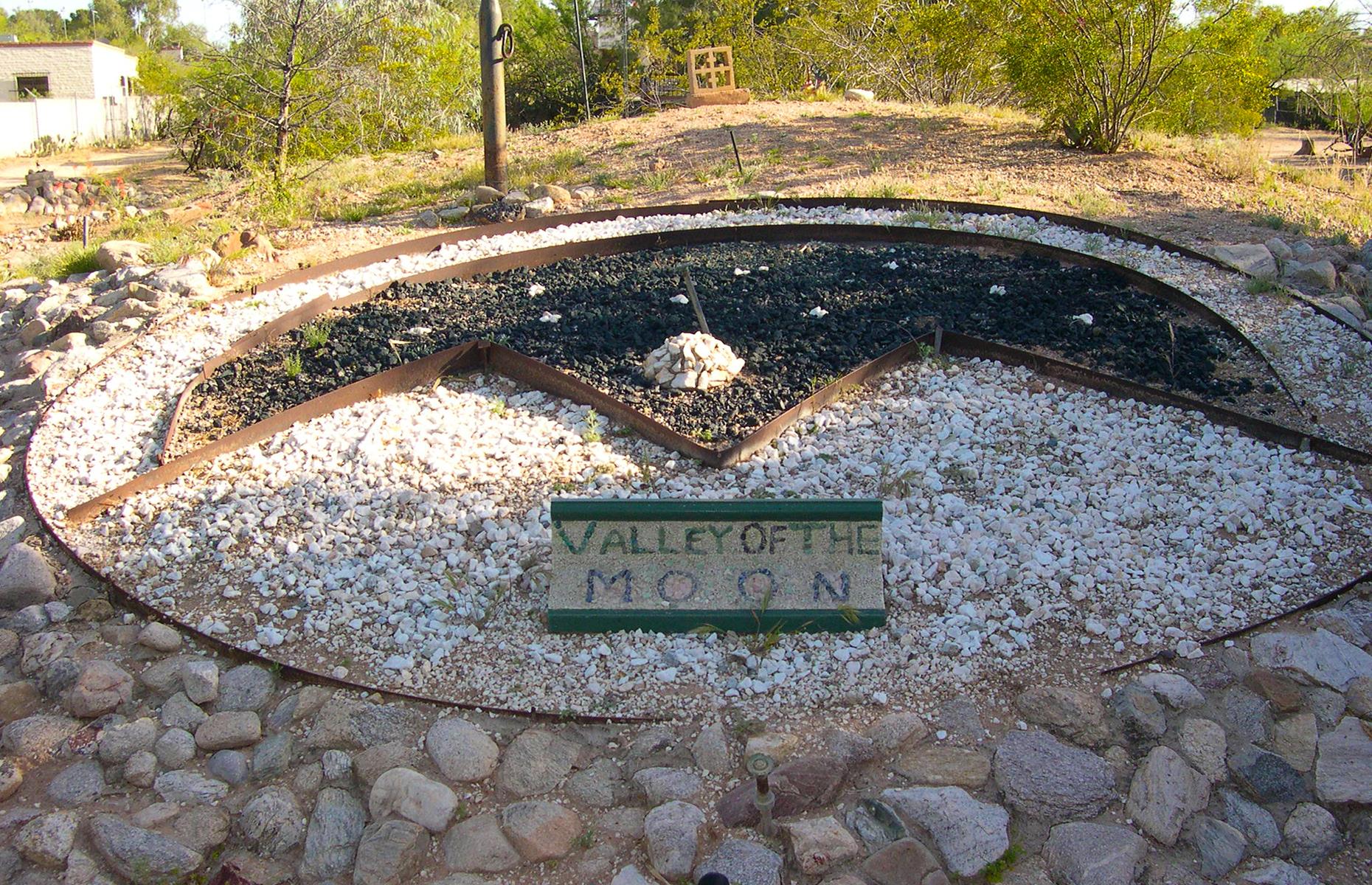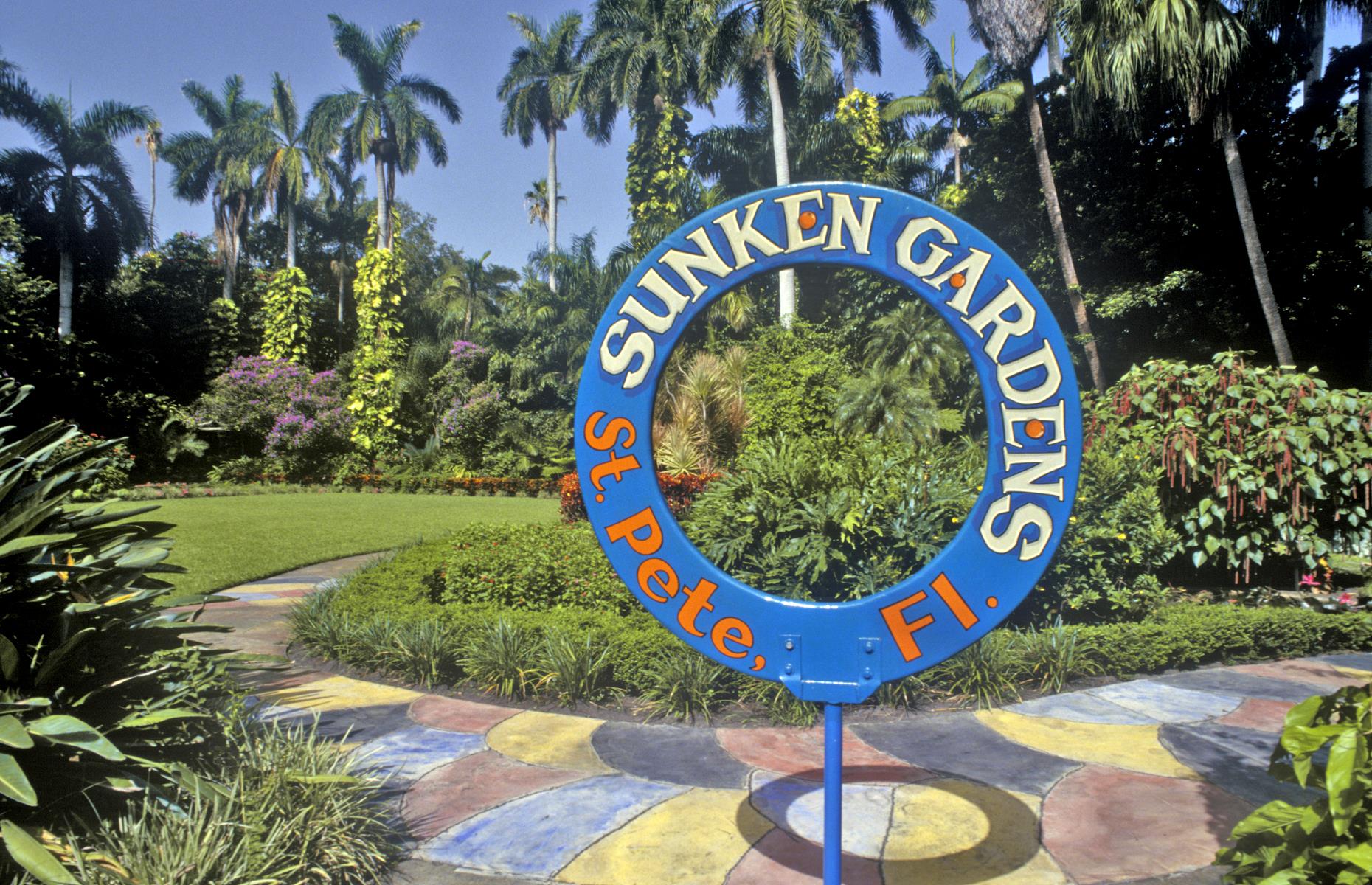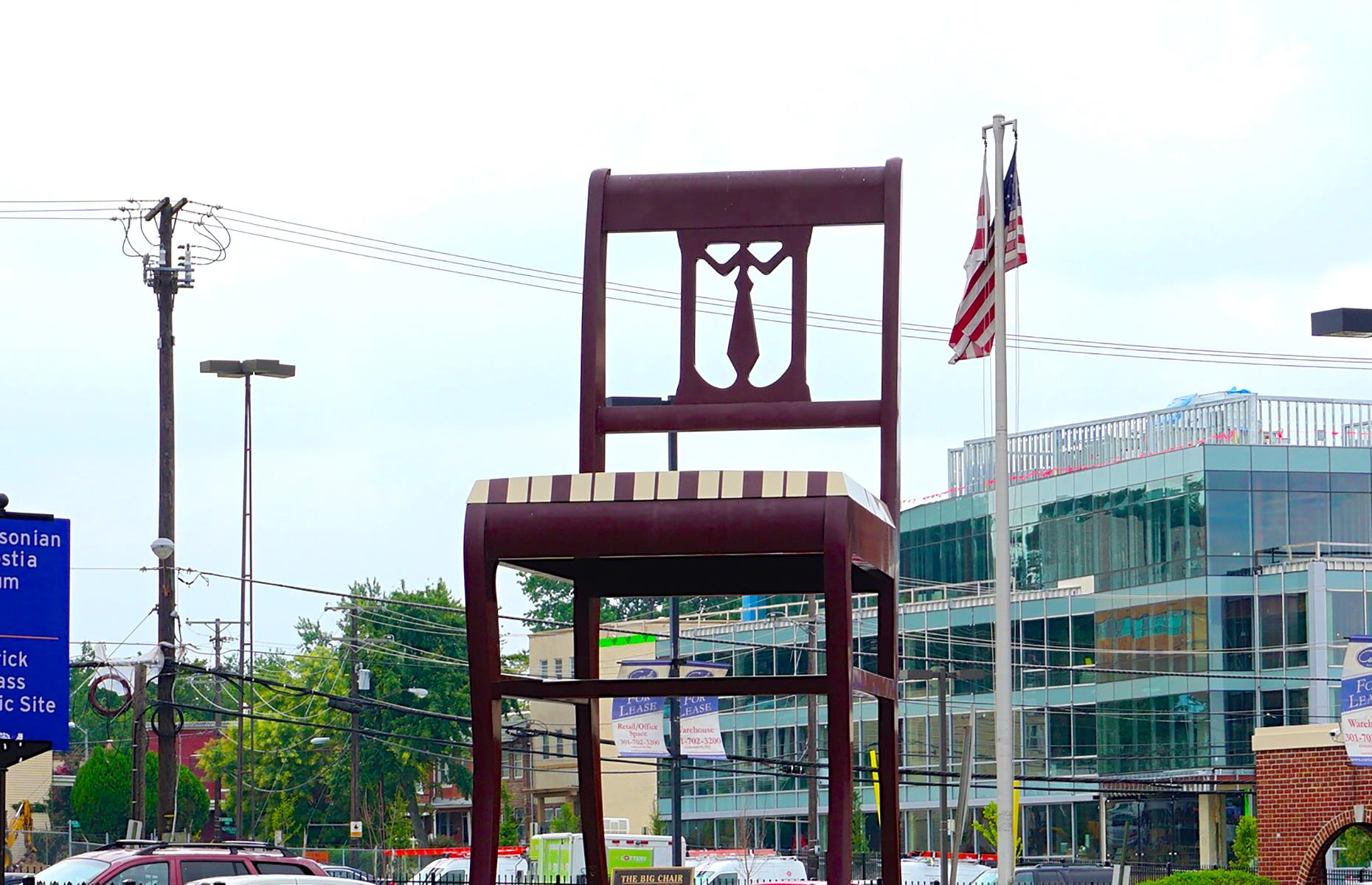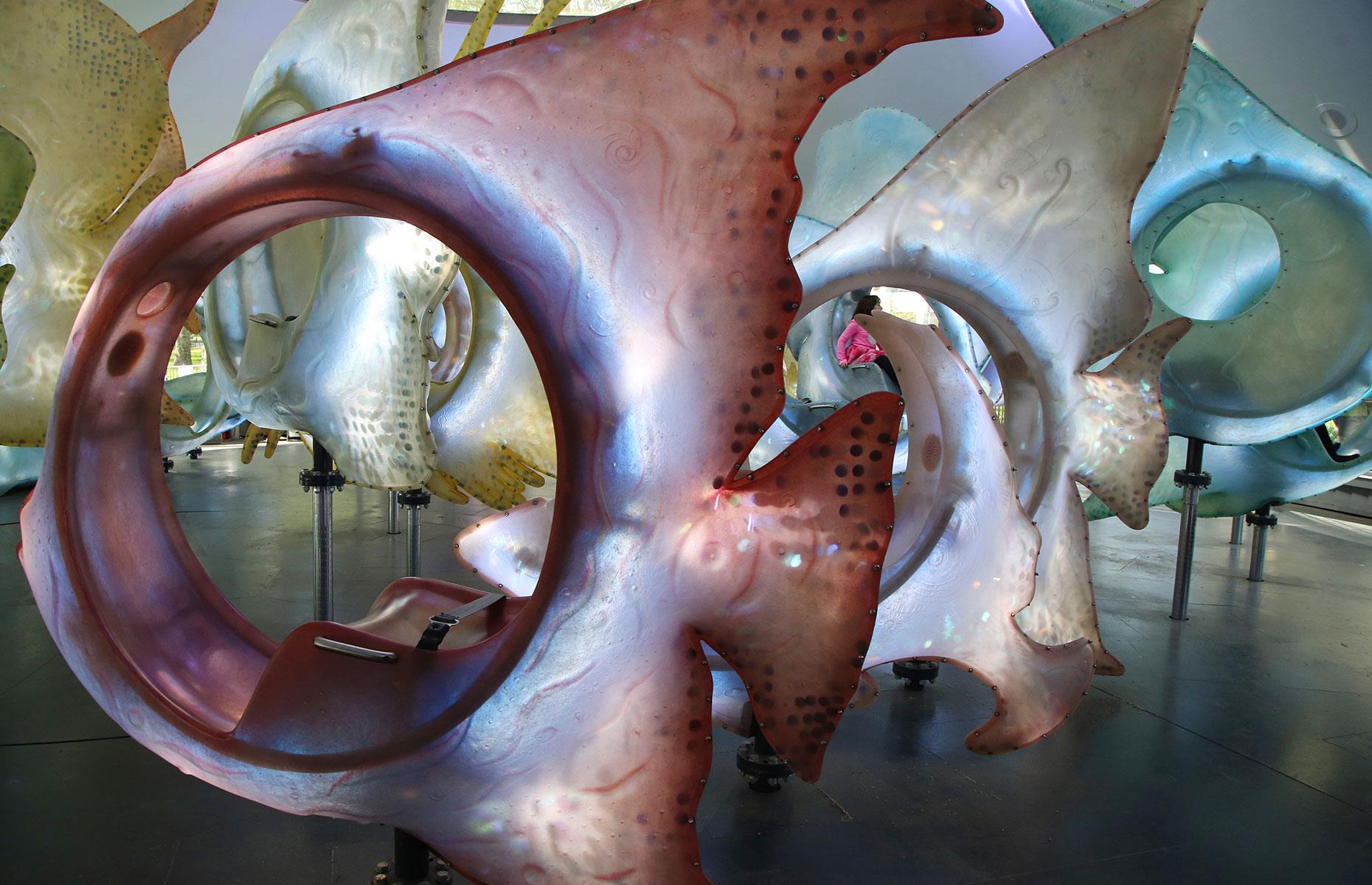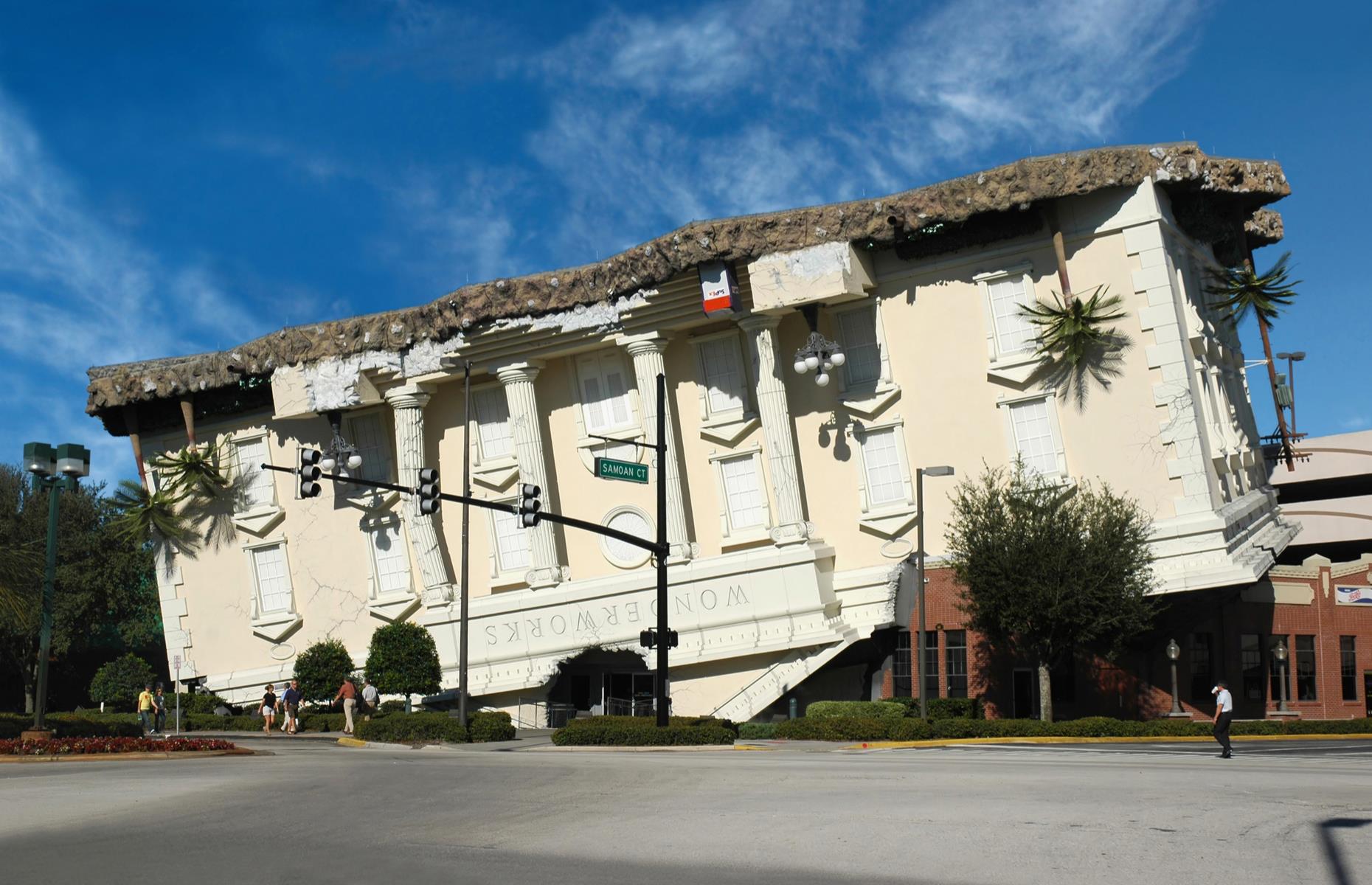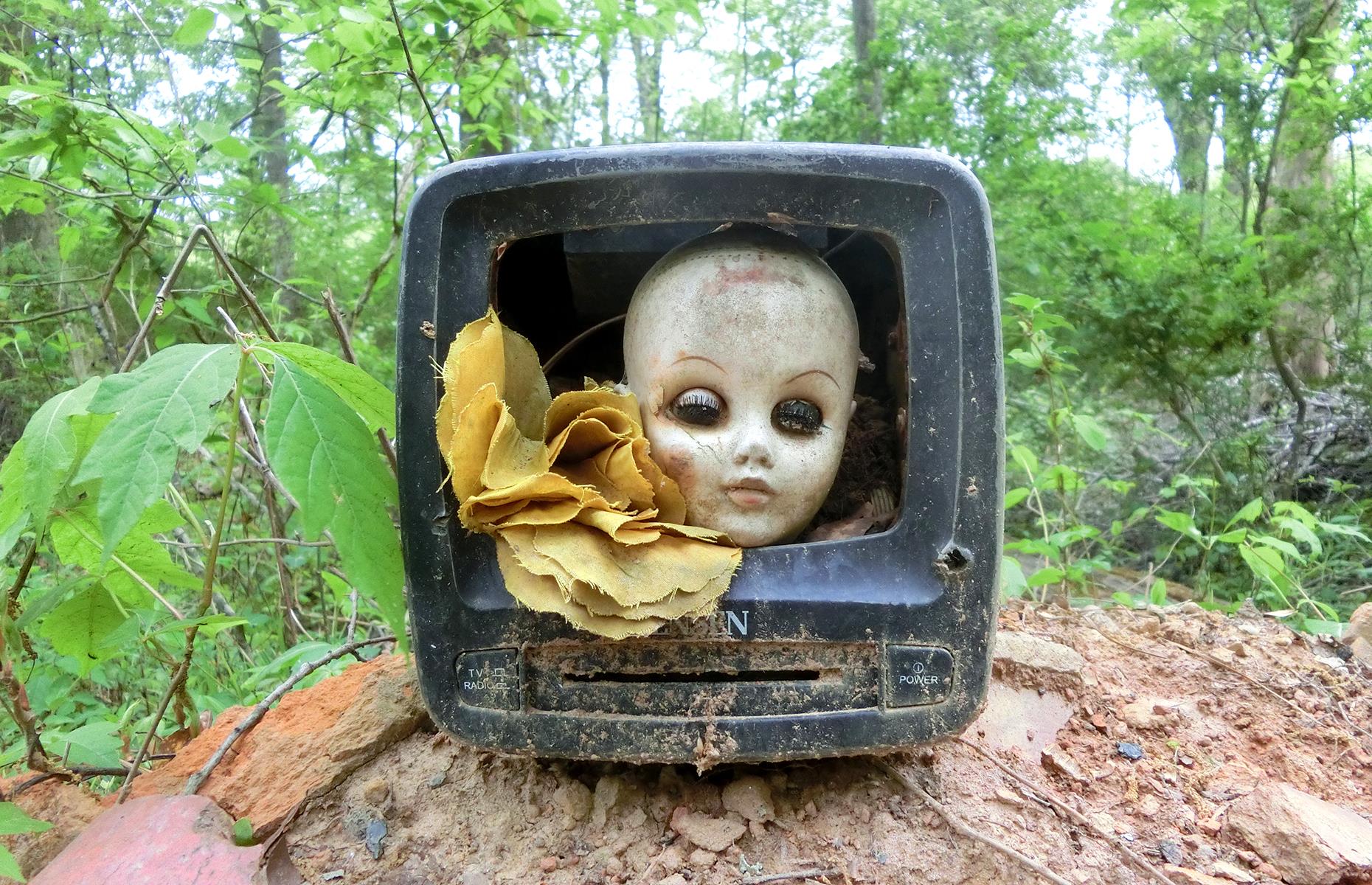 Offbeat America
Fremont Troll, Seattle, Washington
Those passing under Seattle's George Washington Memorial Bridge are in for a fright. A grave-faced troll lurks beneath the overpass, fingers dug into the dirt – one of the monster's eyes is covered by a lop of hair, the other peers ominously at passersby. The feat was completed in 1990 by a team of four artists: Donna Walter, Ross Whitehead, Will Martin and Steve Badanes.
Mmuseumm, New York City, New York
You'd be forgiven for walking straight past this tiny museum in Lower Manhattan. Crammed into an abandoned freight elevator, Mmuseumm makes a show of the everyday, taking seemingly banal objects (think soda bottles, hairbrushes and action figures) and forcing visitors to examine them afresh. Collections include the Wall of Globalization, a gathering of items "indispensable to our daily life", featuring pants, chip packets and a selection of newspapers. Mmuseumm is currently closed due to COVID-19; check the website for updates.
Beer Can House, Houston, Texas
Flattened to the walls, hanging from the porch, decorating the front gate – beer cans, more than 50,000 in total, cover this Houston house. It's the vision of John Milkovisch, who began bedecking his family home with beer cans back in the 1960s. Though he abhorred waste, straight-talking, beer-loving Milkovisch insisted that his work was for no greater purpose than simple enjoyment. Now, both Milkovisch and his wife have passed away but the house is usually open to the public for tours.
Watts Towers, Los Angeles, California
Named after the neighborhood you'll spot them in, these otherworldly structures are the work of late Italian-immigrant artist Simon Rodia, who bought the site they stand on in 1921. Rodia built the towers single-handedly, festooning them with found materials such as seashells and glass. He originally christened the site Nuestro Pueblo, meaning 'our town'. Rodia's motivation remains unclear but the towers are impressive nonetheless, the tallest spiraling to 99.5 feet (30.3m).
Miami Circle, Miami, Florida
A mysterious riverfront site, the Miami Circle got archaeologists excited when they discovered the area in the late 1990s. Though they're unable to pinpoint their exact origins, experts say that the basins and holes whittled into the limestone here indicate prehistoric activity. Artifacts, such as tools and ceramics, thought to belong to ancient settlers were also discovered. Discover the world's most mysterious stone circles.
Magic Gardens, Philadelphia, Pennsylvania
Neon Boneyard, Las Vegas, Nevada
Wave Organ, San Francisco, California
Portland Horse Project, Portland, Oregon
Sparky Park, Austin, Texas
Coral Castle Museum, Miami, Florida
The city of Homestead, near Miami, seems an unlikely setting for a collection of eccentric limestone sculptures. Carved by Ed Leedskalnin, who was jilted the day before his wedding, the artworks are a testimony to Ed's former fiancée and lost love, built over a period of 28 years from 1923 to 1951. It's currently closed so check the website for reopening updates.
Museum of Bad Art, Somerville, Massachusetts
"Art too bad to be ignored" is the slogan of this offbeat gallery. Touting itself as the only institution of its kind, the museum showcases lumpy life drawings, unconventional portraits and cartoonish landscapes, ranging from the slightly amateurish to the downright bizarre. It's celebratory rather than scathing, rejoicing in the "special quality" of each work. The museum is currently closed for renovation but you can keep up with the art (and a reopening date) on its website. 
Mystery Castle, Phoenix, Arizona
This curious 'castle' in Phoenix looks about ready to tumble but it's built on firm foundations. It was constructed by Seattle native Boyce Luther Gulley in the late 1920s after he was diagnosed with tuberculosis. Upon learning of his likely terminal prognosis, he envisioned building his daughter the castle of her childhood dreams, and set about doing so with rocks and other scrap materials. Indeed, Gulley's daughter Mary Lou lived here until her death in 2010.
Gum Wall, Seattle, Washington
Usually trodden into sidewalks or molded under window sills, chewed gum isn't often a welcome addition to a city's streets. But Seattle found a way to harness the sticky stuff's artistic potential. The kaleidoscopic gum wall has been here since the 1990s – it stretches for more than 50 feet (15m) and is regularly topped up by Seattle's gum-chewing crowds. It's gross, yes, but it's really quite beautiful too.
Silky O'Sullivan's 'goat tower', Memphis, Tennessee
This Irish bar boasts some unusual punters. Silky O'Sullivan's has a 'goat tower': a wooden structure designed specially for its resident billy goats' enjoyment. The bar was opened in 1992 by the late Thomas 'Silky' Sullivan. His inspiration to keep goats came from Ireland's annual Puck Fair, which historically sees a wild goat captured and crowned 'King Puck' for the event's duration. It's returned to the wild after the festivities. Beyond this, the bar has the usual trappings: darkened booths, shamrock motifs and free-flowing Guinness.
Culture House, Washington DC
This quirky arts space in DC, previously named Blind Whino, certainly turns heads. Covered with eye-popping murals in hot pink, green and blue on the outside, it's dedicated to the work of mostly local artists inside. The space was converted from the 1886 Friendship Baptist Church, and the Romanesque and Victorian architectural features – arched windows and decorative carvings – still peep from behind the paint.
Mütter Museum, Philadelphia, Pennsylvania
Cathedral of Junk, Austin, Texas
One man's trash is another man's treasure, so they say – and that's certainly the mantra of Vince Hannemann, Austin's "junk king". His Cathedral of Junk, begun in 1989, is exactly what it sounds like – an eccentric shrine to trash in all its forms, built up in the artist's backyard. Hannemann continually adds to his trash tribute and it now towers more than 30 feet (9.1m). Visitors must call ahead and make an appointment to visit.
Harper's Topiary Garden, San Diego, California
A passion project by San Diego couple Edna and Alex Harper, these fascinating gardens were born in the duo's front yard. Fifteen years later, some 50 caricatures have been shaped from their property's lush foliage, with figures including a whale and a mighty dinosaur. Take a look at these jaw-dropping photos of America from above.
Singing Oak, New Orleans, Louisiana
Sky Gate, Honolulu, Hawaii
Tumbleweed "snowman", Albuquerque, New Mexico
Albuquerque's tumbleweed 'snowman' has become something of a tradition. While this desert city does occasionally get snow, prickly tumbleweed is all the more ubiquitous and the folks at the city's Flood Control Authority (AMAFCA) put the stuff to good use. Shortly after Thanksgiving, the organization erects the "snowman" beside one of the city's biggest freeways, typically smartened up with a jolly red bow tie and a blue AMAFCA-branded hat. Take a look at secret wonders hidden in the world's deserts.
Art Car Museum, Houston, Texas
Wildly-decorated vehicles are the forte of this kooky Houston art museum. Spearheaded by Texan artists Ann and James Harithas, the museum opened in 1998 and now also showcases fine art, sculpture, photography and more. The cars steal the show, though, and you'll find them decorated with delicate leaf patterns, lined with colorful beads and even strung with fairy lights.
Pizza Brain, Philadelphia, Pennsylvania
These guys have pizza on the brain indeed. This is a restaurant primarily, famed for its innovative toppings (think dried cranberries, peanut sauce, and hot dogs and mustard). But it also lays claim to the largest collection of pizza memorabilia in the world – posters, arcade games, video exhibits and more make up the world's first pizza museum. The museum is currently closed due to COVID-19 but the restaurant is open for takeout and delivery.
The Heidelberg Project, Detroit, Michigan
Tiny Doors ATL, Atlanta, Georgia
If you're wandering around Atlanta, keep your eyes towards the floor. Peppered around the city are pint-sized doors installed by Atlanta-based artist Karen Anderson. You'll find them in tunnels, beside stores, in skate parks, at the aquarium and beyond. Each one is unique: one boasts a dog flap, another is surrounded by mural butterflies, some are hemmed by rainbows. According to Anderson, there's no reason for the doors other than public enjoyment and a celebration of the city.
Mystery Spot, Santa Cruz, California
This crooked spot is certainly mysterious. Tucked in Santa Cruz's surrounding redwood forest, this area is touted as a gravitational anomaly. The focus is a tilted cabin, reached by hiking a zig-zagging trail. Once inside, visitors report strange gravitational pulls and the ability to walk up walls. Though the Mystery Spot makes pains to keep up its gravity-defying illusion, most experts agree it's a trick – the impression of flouting gravity is created by the angle of the cabin. Find more of the world's magical places here.
Randyland, Pittsburgh, Pennsylvania
This vivid example of public art began life in 1995 when eccentric artist Randy Gilson started painting murals on the house he'd just bought. Today the façade of the three-story property is a riot of color – bright yellow, cornflower blue and hot pink – and sculptures spill from the garden. It's currently closed for renovations; check the website for updates.
The Orange Show, Houston, Texas
One man's love of oranges inspired this tribute to the fruit. With the air of a niche funfair, the architectural site is full of winding mosaic walkways opening out onto bizarre arena-like spaces. It covers some 3,000 square feet (279sqm) and is dotted with a small pond, a stage and a museum. The late Jeff McKissack, a postal worker in the city, was the orange-lover behind this wacky monument. He built it entirely by hand using a mix of regular building materials and a slew of found objects.
Valley of the Moon, Tucson, Arizona
This fantastical park dates back to the 1920s and was dreamed up by post office clerk George Phar Legler. To build it, Legler enlisted the help of his artist friend Frank Thibault – their principal aim was to enhance the mental wellbeing of those in the community. Some 200 tons of rock were used to carve the 'valley', which is made up of caves and grottos, maze-like pathways and a theater.
Sunken Gardens, St Petersburg, Florida
A unique botanical garden, this site earned its name since it's some 10 feet (3m) below sea level. A surprising find in the city, this tropical bolthole sells itself as a 'living museum', with some of the plants more than a century old. Bird lovers should be on the lookout for the flock of Chilean flamingos parading about the park. Take a look at these places you won't believe are in the USA.
Sh*t Fountain, Chicago, Illinois
The Big Chair, Washington DC
This larger-than-life pew is for peering at rather than perching on. You'll find it in DC's Anacostia neighborhood, towering at almost 20 feet (6m). It was the world's largest chair when it was built in 1959. At the time it was a marketing ploy for Curtis Brown's Furniture company and today, the aluminum replica of the landmark remains a symbol of commercial success and industry. Discover the most stunning statues and sculptures in the world. 
SeaGlass Carousel, Battery Park, New York
In Battery Park, in Manhattan, there are angelfish, triggerfish and butterflyfish. Yet these marine creatures aren't in the waters of the New York Harbor but part of a stunning carousel made from fiberglass. Unlike a typical fairground ride there's no central pole as the carousel's electric motors are housed below the floor. The attraction is currently closed due to COVID-19; check the website for updates.
WonderWorks, Orlando, Florida
WonderWorks turns the concept of a children's museum on its head – literally. The sizeable white building is roof to the ground, foundations in the air, with spidery cracks across its façade and crumbling columns completing the illusion. Inside, the focus is on 'edu-tainment' with interactive exhibits exploring natural history, physics, art and more. These are 99 things we love about America.
Doll's Head Trail, Atlanta, Georgia
An eerie route running through Constitution Lakes urban park in Atlanta, the Doll's Head Trail is exactly as it sounds. The severed heads of cherub-faced dolls and other toys found around the park have been used to mark out a track, forming a peculiar type of hiking trail. You'll loop through woodland, past lakes and over boardwalk-covered wetlands, with chubby dolls' arms pointing you in the right direction should you swerve off the path.
Source: Read Full Article